Maduro declares himself "motivated" to deal with those who intend to "take peace of mind from Venezuela"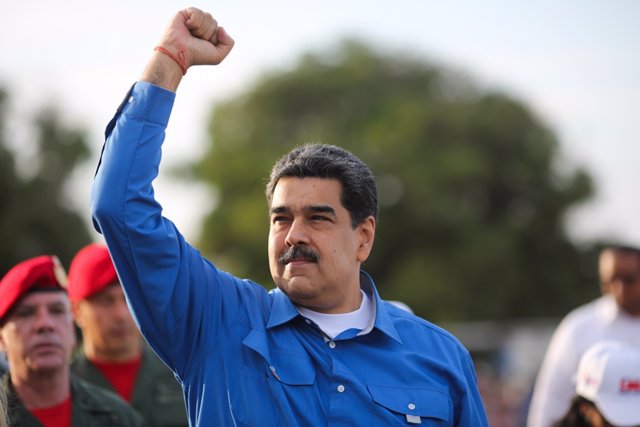 The President of Venezuela, Nicolás Maduro – PRESIDENCIA VENEZUELA
MADRID, Jan. 7 (EUROPE PRESS) –
Venezuelan President Nicolás Maduro has declared himself "motivated" to work for "peace" against those who intend to "take peace of mind from Venezuela", in the context of escalating tension around the National Assembly.
"We are determined every day to work hard, hard, effort and sacrifice to guarantee peace to all Venezuelans. Those who in their stubbornness try to take peace of mind from Venezuela will fail. They will not be able to join us!" He wrote on Twitter.
Maduro has emphasized that he is "motivated, happy and ready for this 2020 to be of success, prosperity, progress and victories". "We have started this third decade of the 21st century on the right foot and what will be better next. Let's go for more!"
The political crisis in Venezuela took a final turn on January 5, when a vote to elect the new parliamentary leadership should be held in the National Assembly. The majority opposition that captain Juan Guaidó hoped to ratify him in office so that he could also continue as "president in charge" of Venezuela.
However, Venezuelan forces took access to Parliament and prevented Guaidó from entering and the deputies who support him, who finally held the vote in the editorial of the Venezuelan newspaper 'El Nacional', where he was re-elected by 100 votes, 16 more than necessary.
At the same time, Luis Parra was elected by the 'chavistas' deputies and the dissident opposition as president of the National Assembly, in a vote that has been rejected by a good part of the international community.
Both Guaidó and Parra have presided over two sessions in the National Assembly on Tuesday. The opposition leader has taken advantage of his return to Parliament to take office as head of the same and "president in charge" for a second term.
As on Sunday, the Bolivarian National Guard (GNB) and supporters 'chavistas' have blocked access to the Legislative Palace, but finally Guaidó and the hundred deputies who accompanied them have managed to break through. At least four deputies have been injured.