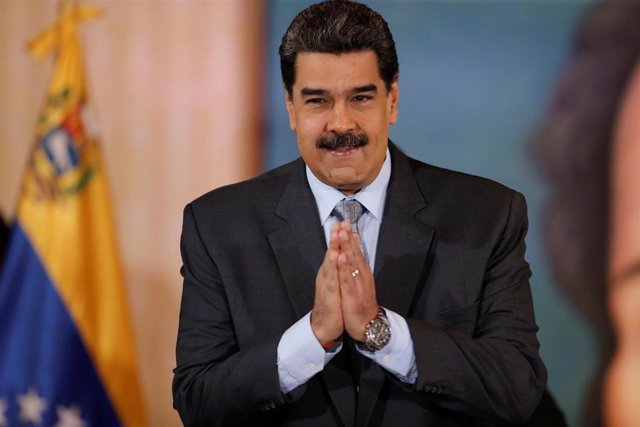 The President of Venezuela, Nicolás Maduro – REUTERS / MANAURE QUINTERO – Archive
MADRID, Dec. 16 (EUROPE PRESS) –
The president of Venezuela, Nicolás Maduro, has announced that an arrest warrant has been issued against a deputy opposition deputy in the National Assembly for his alleged relationship with a "bloody conspiracy" that would be led by a former US business manager and by the president of the Venezuelan National Assembly, Juan Guaidó, as reported by Globovisión and AVN.
In his speech this Sunday in the act of commemoration of the twentieth anniversary of the approval of the Constitution of Venezuela, Maduro has ensured that James Story, formerly in charge of Business for the United States External Office for Venezuela, maintained contacts with opposition leaders Leopoldo López and Juan Guaidó to carry out this Sunday a conspiracy plan with which they intended to take control of several military units in the state of Sucre.
"James Story, you are directing these bloody plans. Sooner rather than later, justice will come. See how far the officials go. We defeated the conspiracy. They were thinking of attacking barracks and killing soldiers of the country," Maduro denounced, in the special session held in the National Constituent Assembly.
Maduro has said that when he arrived in Havana on Friday, Venezuelan Foreign Minister Jorge Arreaza told him that Story, who would be currently in Bogotá "in an embassy" for Venezuela "without legitimacy," is "in charge of the corporation "to gain control of military units in Sucre.
The president of Venezuela has said that several arrest warrants were issued on Friday against Yaneth Fermín, a deputy opposition deputy in the National Assembly, "to capture this bloody plot." They intended to attack barracks, kill our soldiers, "he said.
Maduro's announcement comes hours after the Vice President of Communication, Culture and Tourism of the Venezuelan Government, Jorge Rodríguez, denounced that the opposition Popular Will party was preparing an armed assault this Sunday in two military units in the state of Sucre.
"Tomorrow (on Sunday) the intention was, with state police officers of the Sucre, to take with arms the headquarters Mariscal Sucre and the Zonal Command of the Bolivarian National Guard number 53 in the state of Sucre," Rodriguez said, in a press conference broadcast on the official television of Venezuela, VTV.
Rodriguez denounced that the intention of the opponents was to provoke "a bloodbath" and indicated that the weapons were going to be provided "by two deputy deputies of the terrorist group Voluntad Popular".
465750.1.260.149.20191216095523