Macron's candidate for mayor of Paris files a complaint for "invasion of privacy"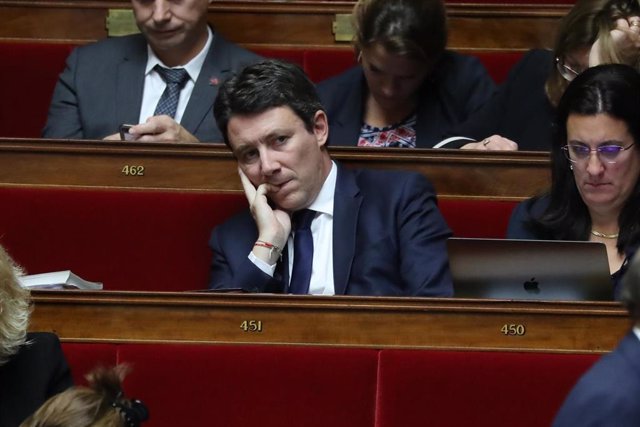 Benjamin Griveaux, former candidate of the Republic in March (LREM) to the mayor of Paris. – Henri Szwarc
MADRID, Feb. 16 (EUROPE PRESS) –
Benjamin Griveaux, former candidate of The Republic on the Move (LREM) to the mayor of Paris and exporter of the Government of Emmanuel Macron, announced this Saturday that he has filed a complaint for "invasion of privacy" after the dissemination of a video of his sexual content .
According to the Prosecutor's Office in Paris, Griveaux, who announced his retirement for mayor only one month after the election date after the dissemination of videos and messages of sexual content, has filed a complaint this Saturday afternoon for an "attack on intimacy of private life ", as reported by the French newspaper 'Le Figaro'.
In addition, this Saturday the Russian artist Piotr Pavlenski, who claimed the dissemination of these documents, has been arrested in Paris for being involved in another case of violence allegedly committed on the night of December 31. The artist said he spread them because he wanted to "denounce hypocrisy." Currently, he is in police custody.
"For a year now, my family and I have suffered defamatory statements, lies, rumors, anonymous attacks, revelation of stolen private conversations and death threats. This torrent of mud has affected me, but above all it has bothered people who I want to, "Griveaux said after the broadcast of this video.