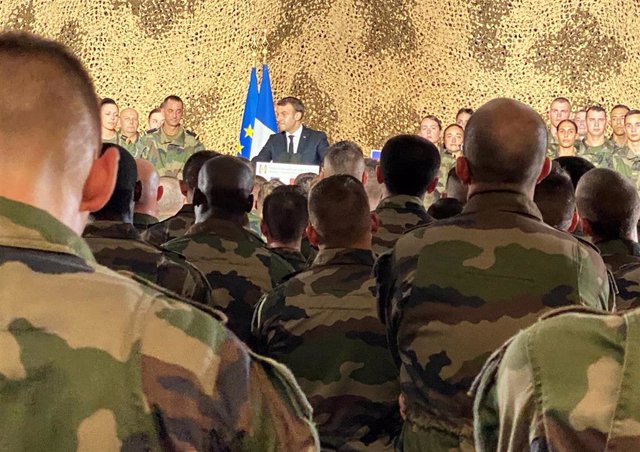 Emmanuel Macron visits the French military contingent in Abidjan – REUTERS / REUTERS STAFF
PARIS, Dec. 21 (EUROPE PRESS) –
The president of France, Emmanuel Macron, has declared his intention to persevere and deepen the Barkhane operation against Islamist militias in the Sahel region, which he described as "indispensable" to ensure the safety of the population.
"Barkhane is an indispensable operation for France," Macron said while reviewing this Friday the French military deployed in Abidjan, the capital of Ivory Coast.
In a brief speech, Macron transferred his best wishes to "those who are in the operating scenarios" and "his commitment to peace", in statements collected by 'Le Figaro'.
"The mission is essential and we will move on because, if we allow this threat to progress, it will also affect us," said Macron, before estimating that the scope of the mission will evolve in the coming months. "We will surely give you a new dimension," he added.
France has deployed around 4,500 soldiers as part of a mission on whose future doubts have arisen, especially after the deaths of 13 French soldiers in a helicopter crash last November.
Macron is planning a summit with members of the so-called G5 Sahel group – Mali, Niger, Burkina Faso, Mauritania and Chad – on January 13 where it is expected to clarify the future of the French military presence in the region.