Macron says that NATO suffers "brain death" due to Trump's lack of commitment to Europe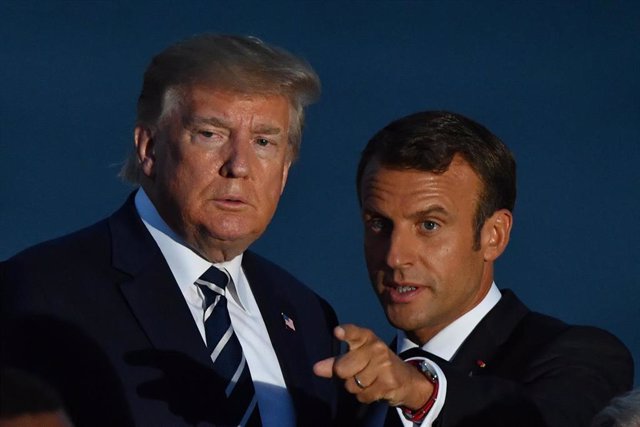 Donald Trump and Emmanuel Macron – Mick Tsikas / AAP / dpa – Archive
MADRID, Nov. 7 (EUROPE PRESS) –
The president of France, Emmanuel Macron, has assured that NATO is in a situation of "brain death" and has questioned the validity of the collective defense clause, to the extent that he considers that the president of the United States, Donald Trump, He has offered samples of "turning his back" on Europe in times of difficulty.
"What we are currently experiencing is NATO's brain death," Macron said in an interview with 'The Economist' in which he has called Europe to "wake up" and assume the new realities, among other reasons because he does not see clearly the effectiveness of Article 5 of the North Atlantic Treaty, according to which the member states undertake to leave to the aid of an ally.
"What will mean tomorrow Article 5?", Said the Gallic president, who said that this premise "only works if the guarantor of last resort works as such." "We should reassess the reality of what NATO is in light of the United States commitment," he added.
The United States, according to Macron, seems to be "turning its back" on Europe, as would have been evident in the unexpected withdrawal of troops ordered by Trump in the northern part of Syria.
The French president has affirmed that Europe has for the first time on the other side of the Atlantic a president who "does not share the idea of ​​the European project", in a complex moment to which the growth of China, the authoritarianism of Russia and Turkey and internal political instability, with Brexit as a backdrop.
This accumulation of circumstances, "unthinkable five years ago," forces us to take action, according to Macron. "If we do not wake up, … there is a considerable risk that in the long term we will disappear geopolitically or, at least, we will not be masters of our destiny," he warned.
Thus, he believes that it would be "a huge mistake" not to rethink the current strategy, for example by giving the EU more "military sovereignty" and resuming dialogue with Russia. He has also called it "absurd" for the bloc to open up to the accession of new countries without first reforming the process, as was evident from the recent French veto to talks with North Macedonia and Albania.