Macron says that Brexit is a "historic warning signal" and asks the EU to "reflect"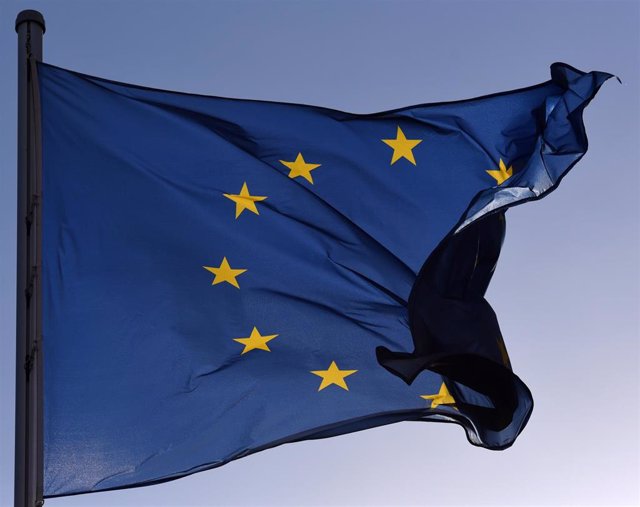 Flag of the European Union – PICTURE ALLIANCE / DPA / RALF HIRSCHBERGER
MADRID, Jan. 31 (EUROPE PRESS) –
The president of France, Emmanuel Macron, said on Friday that the United Kingdom's departure from the European Union (EU) is "a historic warning signal" and has urged all countries of the community bloc to "reflect" on the implications of Brexit, which will be effective at midnight.
"This game is a shock. It is a historic warning signal that must resonate in each of the countries and must be heard throughout Europe and make us think," he said, according to a statement from the Elysium.
In this sense, the French leader has expressed a few hours from Brexit that "in fact, for the first time in 70 years, a country leaves the EU." "I don't want to go back to the motives … but I remember how the 2016 campaign was done with lies, exaggerations and simplifications," he said in relation to the Brexit referendum.
"We must constantly remember what lies can lead in our democracies. But we also have to learn the lessons for ourselves in a very concrete way," he said.
Macron, a strong defender of Brussels, has stressed that relations with the United Kingdom will not change: "Throughout 2020 we will live a period of transition." "That is, we can travel, export, trade and fish exactly as before," he said before expressing that "we will not wake up tomorrow with new rules."
The leader has thus tried to reassure the French citizens who currently live in British territory, whom he has assured that "their rights will be maintained, preserved and defended."
In this regard, he lamented that Brexit has been made possible because "too often we have made Europe a scapegoat for our own frustrations" and stressed that "to defend European interests before China and the United States, more Europe is necessary ".
"It's a sad day, let's not hide it. But it's a day that should also lead us to do things differently. Build with more determination a powerful and efficient European Union that manages to convince more," he concluded.
For his part, the Prime Minister of Italy, Giuseppe Conte, has opted to "work in an ambitious new partnership" between the United Kingdom and the EU once Brexit is finalized.
"The United Kingdom leaves the EU family, but remains a strategic partner and friend," he said through his Twitter account, before adding that this future partnership will help "the stability and prosperity of the common destiny" and will go "for the benefit of citizens and businesses".
Also, the Prime Minister of Croatia, Andrej Plenkovic, who is the current president of the bloc, has said that, although he "regrets" that the United Kingdom leaves the EU, "it respects the decision of the British people."
"With the Withdrawal Agreement guaranteeing an agreed exit process and security for citizens, the EU will work to regulate the future relationship and a new partnership between the EU and the United Kingdom." "The EU remains strong and united," he has riveted.