Macron renounces his future life-long thinking as former president to be "exemplary"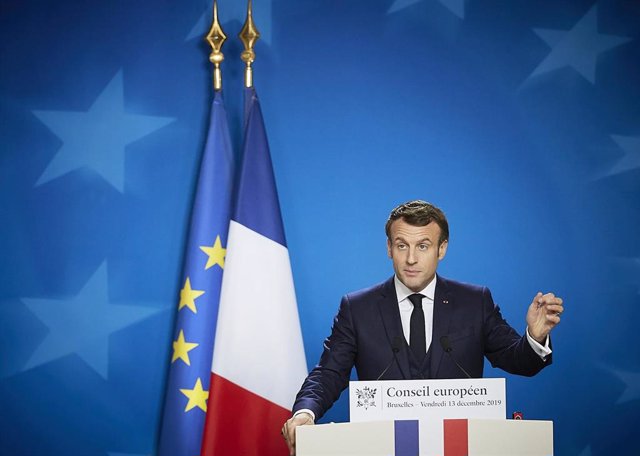 Emmanuel Macron – Mario Salerno / EU Council / dpa
PARIS, Dec. 22 (EUROPE PRESS) –
The French president, Emmanuel Macron, has announced his intention to renounce his life pension when he stops being president, a gesture that seeks to be "exemplary" amid protests and the indefinite strike against pension reform that He has raised his Government.
"You will not receive this retirement provided by law at the end of your term because you believe that this law is intended to normalize. Therefore, you will not apply it. Nor will you settle this amount when you retire. We are in an era in which elected officials must be exemplary, "explained a presidential advisor in statements collected by the newspaper 'Le Parisien'.
The president has a specific retirement scheme under Article 19 of a 1955 law whereby he would receive a life pension equivalent to the salary of a state councilor: 6,220 euros gross per month. The sum is not subject to any age, mandate or income limit condition.
According to 'Le Parisien', the objective is to establish a new Emmanuel Macron mechanism and all subsequent heads of state enter the universal points regime included in the pension reform proposal.
In addition, Macron has announced that he will not sit on the Constitutional Council at the end of his term as he corresponds to being a former president and that he renounces the compensation of 13,500 euros per month included in this position.
In response, the opposition leader and leader of La Francia Insumisa, Jean-Luc Mélenchon, has criticized the announcement because "he has the means to dispense with a retirement of 6,000 euros, but most people do not have these means. I personally I don't have them, "Mélenchon said in statements to BFMTV. "Retirement is not a privilege," he has riveted.
In addition, he has criticized the "demagogy" of the gesture. "I am not impressed and I ask people who listen to me to understand the part of demagogy that exists in this way of speaking," he added.
Macron's labor reform proposal foresees the abolition of special regimes in sectors such as the railroad and forces them to work more years and up to 64 to get a full pension. In response, an indefinite general strike began two weeks ago that has paralyzed much of the transport.
This Sunday again there are reduced rail services, as reported by the National Society of French Railways (SNCF), which has also pointed to the suspension of half of the routes of high-speed TGV trains.