Macron is evacuated from a theater after protesters tried to access the compound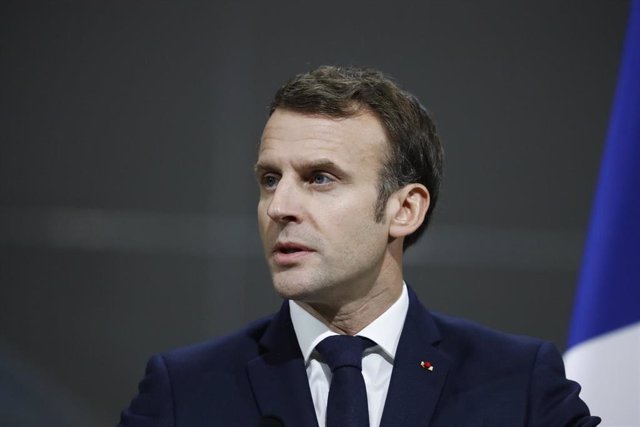 Image of the president of France, Emmanuel Macron. – Henri Szwarc
MADRID, Jan. 18 (EUROPE PRESS) –
French President Emmanuel Macron has been evacuated Friday with police protection of a play after several protesters tried to access the compound.
Macron and his wife, Brigitte Macron, were in a play by the Parisian Bouffes du Nord theater when they had to be evacuated under the shouts of the protesters. According to the videos published on social networks, dozens of people have concentrated in front of the theater door to protest against the pension reform, as reported by the newspaper 'Le Monde'.
Several protesters have tried to enter the action, although they have been arrested by police officers. For this reason, the police presence has been reinforced to guarantee the president's departure around 11 pm.
In this way, Macron has left the room under the boos of several people who chanted phrases like "all together, general strike" or "Macron resignation."
Last week the French Prime Minister, Edouard Philippe, sent a letter to the unions informing them of the withdrawal of the fixed retirement age of 64 years included in the pension reform project that has caused an indefinite general strike started last December 5th.
Macron supported the decision by the "constructive commitment and the responsibility" of the retirement of the fixed age of retirement.
In addition, Philippe appealed to the unions to ask for "responsibility" and put an end to the massive protests. The unions protest against the proposal of labor reform of President Macron, which provides for the abolition of the special regimes of sectors such as the railway and forces to work up to 64 years, two more than those currently set, to get a full pension. In response, the indefinite general strike has paralyzed a good part of public transport, particularly the railway.