Macron assures Zelenskyy that he will supply more heavy weapons to Ukraine to deal with Russia
French President Emmanuel Macron assured Ukrainian President Volodymyr Zelenskyy on Thursday that France would supply more heavy weapons to Ukraine "as needed" to use in its defense against Russia.
The two leaders had a phone call during which they discussed Ukraine's needs in the wake of the Russian invasion, the Elysee detailed in a statement.
During the call, Macron offered the Ukrainian president "the necessary support" from France for his country in terms of military equipment – including heavy weapons – political and financial support, as well as humanitarian aid.
For his part, Zelenskyi gave Macron details about the situation on the front lines, as well as the possible development of the war in the coming days and weeks, and the intentions of the Russian troops, as stated by the Ukrainian presidency.
Both leaders also discussed Ukraine's path towards its formalization as a candidate for the European Union, which will be debated at the European Council on June 23-24.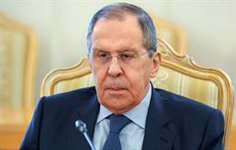 Lavrov says Russia will "not take advantage" of mine clearance and grain transport operations in the Black Sea.
"We continue to work very actively every day in all countries of the European Union so that the situation of our country's candidacy is perceived there equally," Zelenskyy said, adding that "the majority of Europeans support the integration of Ukraine." .
"If Europeans support it, then politicians, who are still skeptical in some countries, should not turn against the people, society and the course of European history," he added.