Macri and Fernández agree that the power transfer ceremony be held at the Argentine Congress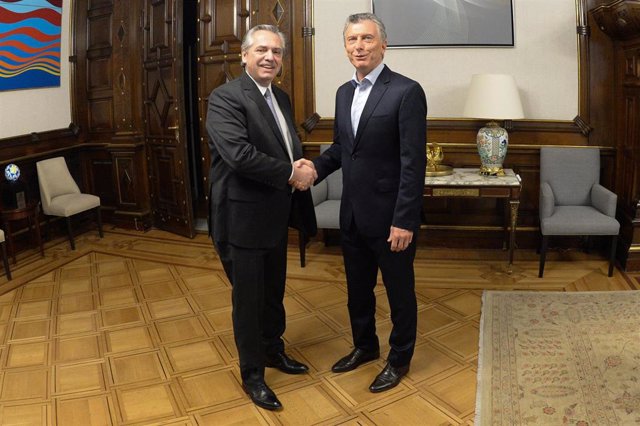 The elected and outgoing presidents of Argentina, Alberto Fernández and Mauricio Macri, respectively – – / Presidency via telam / dpa
MADRID, Nov. 20 (EUROPE PRESS) –
The outgoing and elected presidents of Argentina, Mauricio Macri and Alberto Fernández, respectively, have agreed that the transfer of power ceremony, scheduled for December 10, will be held at the Congress in Buenos Aires.
This has been decided by the representatives of both in two meetings they have held in recent days, as reported by sources from both sides to the Argentine newspaper 'Clarín'.
Apparently, Fernández had asked Macri for the transfer of power to occur in Congress. "We are going to do what they want," said a government source.
The inauguration of the new presidents used to take place in the Casa Rosada, but Nestor Kirchner and his wife and successor, Cristina Fernández de Kirchner, transferred him to Congress. Fernández would have wanted to continue the 'Kirchnerist' tradition.
Fernández, whose elected vice president is Fernández de Kirchner, won the first round of the presidential elections on October 27, ending Macri's term, which was aimed at re-election.