Lush 'using me to sell soap'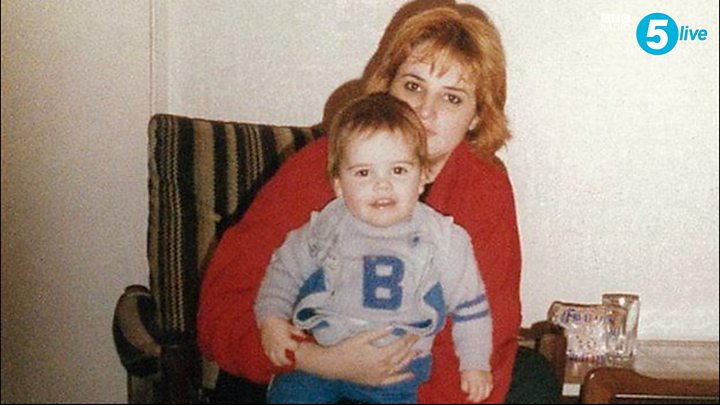 A former animal rights activist who had a baby with an undercover police officer has demanded an apology from the cosmetics company Lush.
Jacqui said her case had been cited by the chain to defend their controversial #spycops advertising campaign.
Lush said no specific names or examples have been used in interviews.
A public inquiry into allegations of wrongdoing by undercover officers is ongoing.
Lush has been heavily criticised on social media for a campaign aimed at drawing attention to the so-called UK "spy cops" scandal.
Undercover police inquiry: Can it get to the truth?

The undercover cop, his lover, and their son
In 2014, Jacqui was awarded £425,000 in damages from the Metropolitan Police.
The unprecedented settlement came after a long battle by a group of women who said that the police used sex to infiltrate their protest groups.
Jacqui told BBC Radio 5 live that she felt her case was being "used to sell soap" and that the firm should have "had the courtesy to warn me" about the campaign.
She said: "I'd just like an apology from them."
Jacqui said no-one from Lush had contacted her about the campaign and that she had received a barrage of calls since it was launched.
"I knew nothing. I was kneecapped on Friday morning… [Lush's Ethics Director Hilary Jones] mentions my case as one of her examples. They have not protected me at all from this" she said.
Lush has said that the purpose of its campaign is to ensure the inquiry is "kept on track by the people running it".
The company's ethics director, Hilary Jones, defended the campaign on BBC Radio 5 live: "Listen to the people who had police officers live in their flats with them as their partners, father children with them and find out years down the line that it was a police officer.
"That is lying to those women and some of us have to be gutsy enough to stand up and stand beside them and say this isn't good enough."
The Public Inquiry into claims of wrongdoing by undercover officers who infiltrated activist groups in England and Wales was set up in 2015 and is expected to hear evidence into next year.
The Metropolitan Police has said it will continue to cooperate fully with the inquiry.
But campaigners, unhappy that some ex-undercover officers have been granted anonymity during the proceedings, walked out in March, demanding the chairman stand down or appoint a full panel.
Meanwhile, following more than 30 complaints about the Lush case, the Advertising Standards Authority has said it would not be taking action against the retailer as the material on display did not fall within the definition of advertising.