Lula da Silva compares the Government of Bolsonaro with Nazism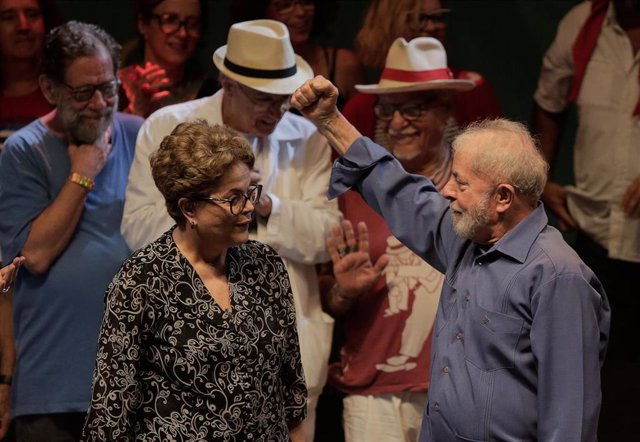 Former Brazilian presidents Dilma Rousseff and Lula da Silva, during an act with artists and intellectuals held in Rio de Janeiro. – REUTERS / IAN CHEIBUB
BRAZIL, Dec. 19 (EUROPE PRESS) –
The former president of Brazil Lula da Silva (2003-2010) has compared the Government of Jair Bolsonaro with the Nazi era lived in Germany, during an event held on Wednesday in Rio de Janeiro.
"As in Nazi Germany, they want to destroy Brazilian society starting with culture," Lula said during an event with artists and intellectuals, as the Brazilian newspaper 'Folha de Sao Paulo' has told.
The former president has said that Bolsonaro moves by impulses of revenge against the artists, who during the elections showed their rejection of the ultraconservative leader.
Lula, who was accompanied by also former President Dilma Rousseff (2011-2016), has also suggested that there are political interests in the judicial decision that will not allow her to be able to run for the presidential race in the next elections, for having participated in the 'Lava Jato' case accepting a luxury apartment by the Brazilian construction company Odebrecht in exchange for political favors.
It is not the first time that since the Workers Party (PT) reference is made to the similarities that Jair Bolsonaro supposedly has and his way of doing politics with Adolf Hitler and his ominous period leading Germany.
"The similarities go far beyond the discourse. Do you want history to repeat itself? Then, avoid it," said one of the messages that the PT issued through a video during the last election campaign in 2018 and where you could seeing Bolsonaro in 1999 rejecting democracy and saying things like "only a civil war" could change things in Brazil.
Days before the video saw the light on social networks, the then replacement of Lula at the head of the PT, Fernando Haddad, called Bolsonaro "fascist" and warned of the "threat" that the current president of Brazil posed to democracy and social peace. "