London Bridge attack hero feels 'abandoned'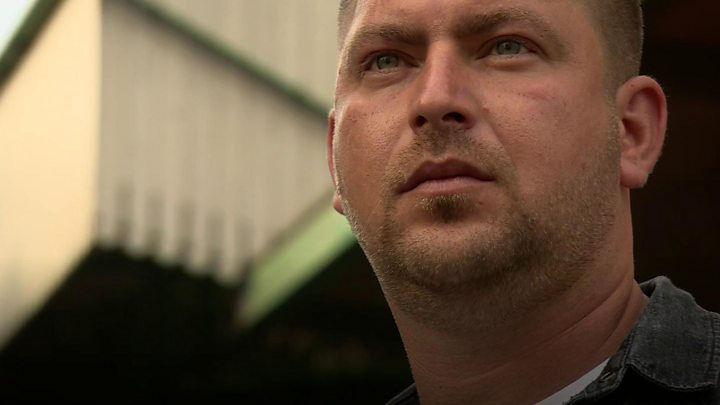 A Romanian baker who fought three terrorists with crates during the London Bridge attack has said he feels abandoned by the authorities.
Florin Morariu helped people hide in his bakery then confronted the three men when they launched their van and knife attack on 3 June last year.
He said he had suffered post-traumatic stress disorder (PTSD) since then but "felt like no-one was helping me".
The government said it was "committed" to providing support to those affected.
Eight people died when three men drove a van into pedestrians on London Bridge and launched a knife attack in Borough Market.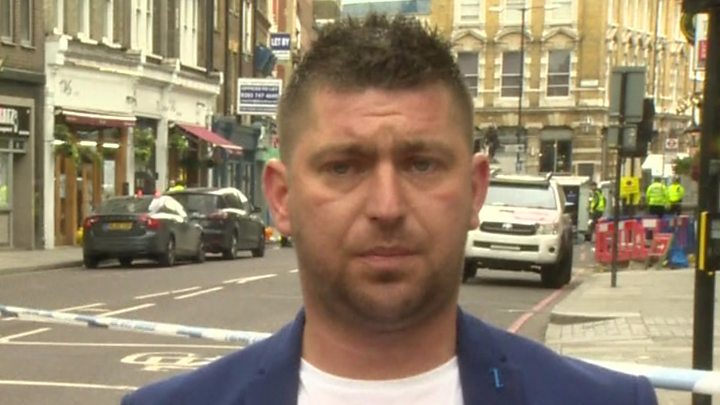 Mr Morariu said he had suffered nightmares about what had happened.
"I remember how people have died. How people lay on the pavement having been stabbed. The chaos," he said.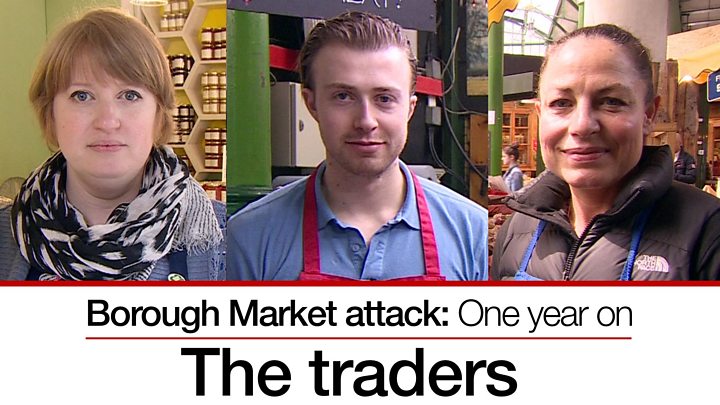 Afterwards, Mr Morariu was asked to leave his home by his landlady who feared reprisals from supporters of the attackers.
He then returned to Romania for counselling and to try to get his life back on track.
Victims of the London Bridge attack

London attack: What happened

London attack: How people fought back
His "heroism" was praised by Theresa May in the House of Commons but the Romanian national said he "didn't need to be called a hero. I only need to be supported".
The Home Office told the BBC the government is "committed to supporting those caught up in attacks" and said Mr Morariu can apply for financial compensation.
The baker has returned to the UK for the anniversary "out of respect for the victims" and hopes to attend a remembrance service on Sunday at Southwark Cathedral.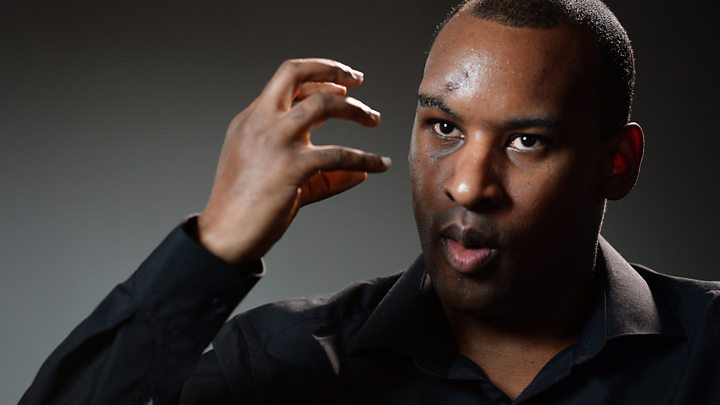 Meanwhile, a British Transport Police (BTP) officer who was seriously injured has said he hopes to return to work next month having made "significant progress".
PC Wayne Marques was stabbed multiple times, including in the head, leg and hand, when he confronted the attackers with just his baton.
The 39-year-old said his family were concerned about his return to work but "it's a job that I enjoy. It's who I am".