London Ambulance Service taken out of special measures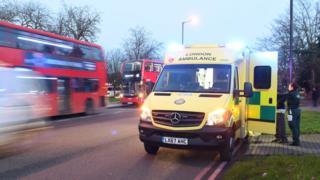 London Ambulance Service (LAS) has been taken out of special measures after two-and-a-half years, following a recommendation by the health watchdog.
Inspectors at the Care Quality Commission (CQC) rated LAS "inadequate" in November 2015.
But a CQC report published on Wednesday said LAS was "good" overall and is "outstanding" for patient care.
It said "innovative changes", such as treating some patients over the phone, helped boost the rating.
The watchdog commended staff members' responses to the Grenfell Tower fire, as well as the London Bridge and Westminster terror attacks.
Prof Ted Baker, chief inspector of hospitals in England, said: "The improvements the leadership and staff of London Ambulance Service have made are especially commendable – and especially necessary – given the major incidents the Trust has responded to over the past year."
Dr Kathy McLean, from NHS Improvement, confirmed it has taken LAS out of special measures after seeing the report.
She said the Trust's "strong leadership team" had helped to produce "a service that Londoners deserve".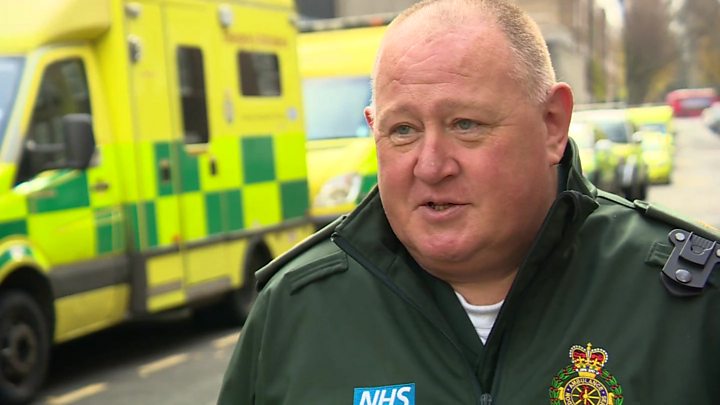 Garrett Emmerson, who became chief executive of LAS in May 2017, said he was "delighted" by the report but recognised there was still more work to be done.
Mr Emmerson said: "We have made some big changes in how we operate, but I want us to improve even further, with the aim of being rated 'outstanding' overall, in two years' time."
Issues the CQC said LAS must focus on include:
Reducing staffing shortages in emergency operations centres
Improving recruitment opportunities for people from black and ethnic minority backgrounds
Reviewing the gaps in employees' knowledge and confidence to deal with people having mental health crises