Life support for Alfie Evans can stop, judge rules
The High Court judge ruled in favour of hospital bosses after doctors at Alder Hey Children's Hospital in Liverpool said continuing to provide life support treatment was "unkind, unfair and inhumane".
But Alfie's parents Kate James and Tom Evans, who are both in their 20s, wanted treatment to continue.
They believe their son responds to them.
Alfie's mother Kate left the court hearing before the judge reached his conclusion and his father broke down as the decision was announced.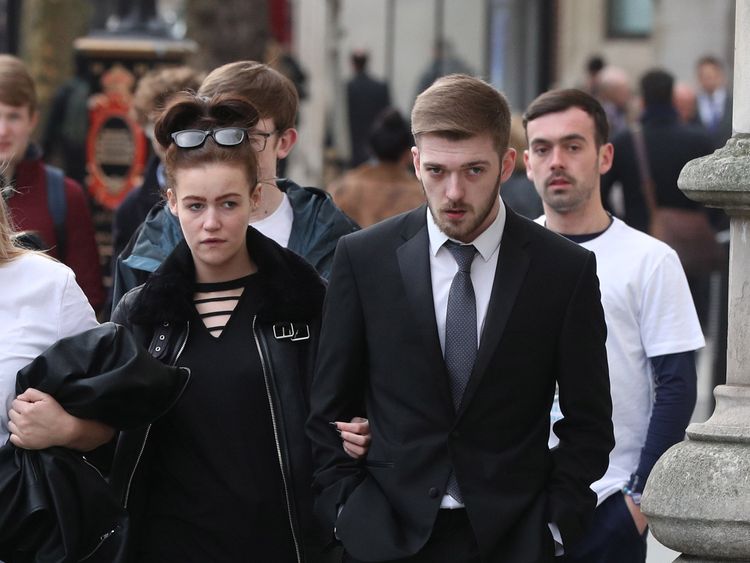 Alfie's father Tom said after the ruling: "I need time to reflect on the judgment."
Mr Justice Hayden made his ruling after analysing the dispute at a hearing in the Family Division of the High Court in Liverpool earlier this month.
Doctors said that Alfie, who was born on 9 May 2016, was in a "semi-vegetative state" and had a degenerative neurological condition they had not definitively diagnosed.
The judge had visited Alfie in hospital and has praised his parents for trying to explore every avenue and leave no stone unturned.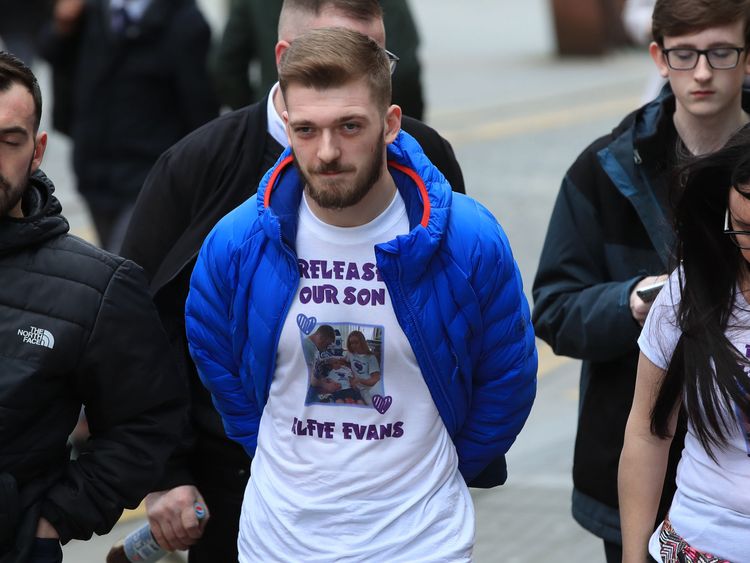 Mr Justice Hayden said he accepted medical evidence which showed further treatment was futile.
He said his conclusion was reached with great sadness.
"Alfie's need now is for good quality palliative care," he said.
"He requires peace, quiet and privacy in order that he may conclude his life as he has lived it, with dignity."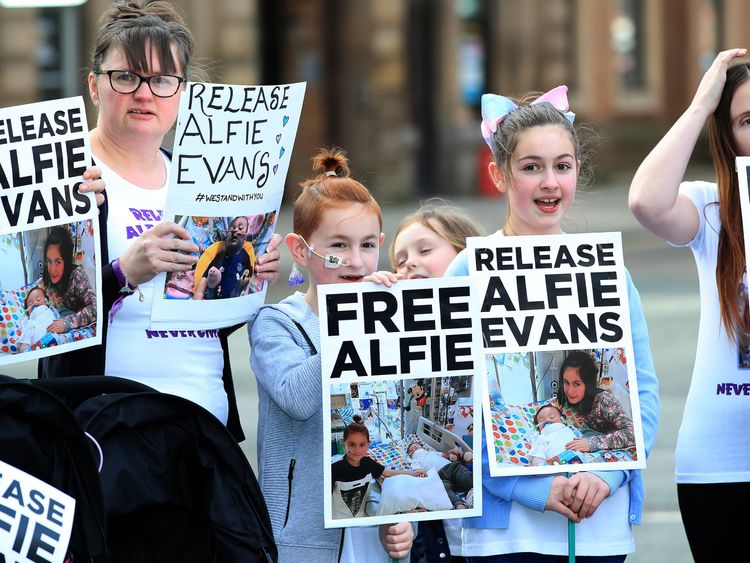 Around 30 members of "Alfie's Army" were outside the children's hospital supporting the family's campaign as they awaited the decision.
They held blue and purple balloons and chanted: "Save Alfie Evans".
They cried as they received the news.
More from UK



Thousands of donations stop as charities reveal abuse




Kirsty Sharman pleads guilty after leaving abusive note on ambulance




Speed skater Elise Christie out of Winter Olympics after disqualification




Hundreds of KFC stores still shut in chicken delivery fiasco




David Davis says there will be no 'Mad Max-style' free-for-all post-Brexit




Man arrested after girl, 12, has phone stolen in mugging in Derby
Danielle Page, 32, from St Helens, said: "It is devastating. He's not lying there like a vegetable, he's a little boy, he's a miracle. He needs a chance. Everything that's been thrown at him, he's battled through. We are not going to give up."
More follows…