Len í n Moreno announces a tax reform and undertakes to make the new subsidy decree "efficient"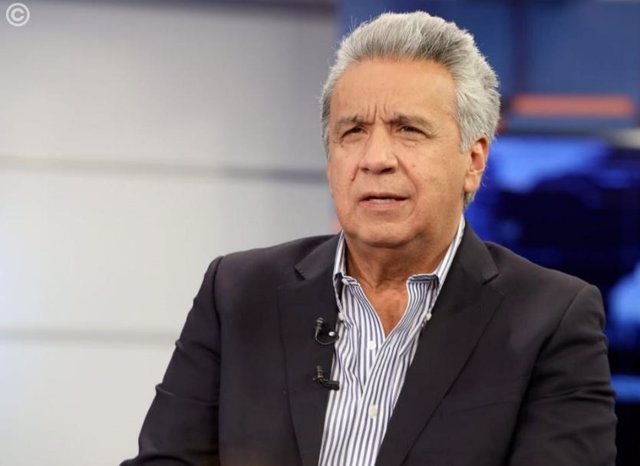 The president of Ecuador, Lenín Moreno. – ECUADOR COMMUNICATION SECRETARIAT
MADRID, Oct. 19 (EUROPE PRESS) –
The president of Ecuador, Lenín Moreno, announced on Friday a tax reform that is ready to be sent to the National Assembly, and has pledged that the new decree on fuel subsidies, whose withdrawal caused more than a week of violent protests, be "efficient".
"We will not raise VAT," Moreno specified, as collected by 'El Comercio'. In addition, the president has assured that the tax reform includes asking "those who have more, pay more."
Specifically, those who have an income greater than 100,000 US dollars a year (more than 89,000 euros) will not be entitled to deductions of income tax on personal expenses.
Meanwhile, companies that have an income of more than one million dollars a year (more than 89 million euros), will have to make a contribution that, as they have qualified, will allow to collect 532 million dollars (more than 476 million euros) in within three years
In addition, he has assured that the tax reform also provides for the "elimination of the advance of the income tax, the elimination of the mandatory retention of 100,000 agents, the implementation of a tax facilitation scheme for microentrepreneurs and the creation of a system Simplified incentive for exporters with emphasis on medium and small industries.
On the other hand, it has indicated that strategies have been proposed to help businesses affected by the protests. "For the companies … most affected by the incidents of the last days, we will reduce the income tax rate for the year 2020. With this, they will be able to keep the job vacancies," Moreno explained.
"Additionally, BanEcuador is providing easy credits for those who were affected by the latest riots," he added. "In a few days, 300 entrepreneurs have already received this support," he said.
As for the conversations that the Government of Ecuador has with indigenous communities and trade union organizations, among others, to establish a new subsidy decree, Moreno has affirmed that the dialogue is "sincere, transparent, frank."
"We will discuss to reach an agreement on how to focus subsidies. The new decree must contain a fuel subsidy policy, a policy that is fair and efficient, that protects the poorest and that allocates a good part of the resources for your benefit, "he said.