Leaked recording reveals Johnson's views on Brexit
In outspoken remarks to Tory activists at a private dinner, he said the outcome of the negotiations could fall short of the hopes and demands of Brexiteers like him.
He hit out at the attitude of Philip Hammond's Treasury, dismissing it as "the heart of Remain" and said it was time for Theresa May to be "more combative" with Brussels.
Mr Johnson also admitted there could be a "meltdown" after Brexit, with some "bumps in the road", but claimed people should not panic and everything would be all right in the end.
His remarks were immediately condemned by pro-Remain MPs, who said they were disturbing and denounced the Foreign Secretary as "shameless" and a "disgraceful charlatan".
Mr Johnson's claims came in a wide-ranging and at times indiscreet speech and Q&A with members of the Thatcherite group Conservative Way Forward, leaked to the news website BuzzFeed.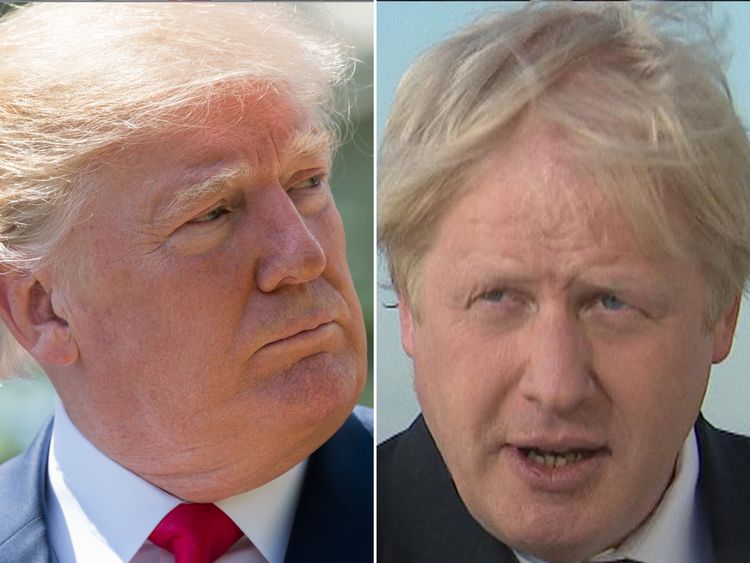 An audio recording obtained by BuzzFeed reveals he said: "I am increasingly admiring of Donald Trump. I have become more and more convinced that there is method in his madness.
"Imagine Trump doing Brexit. He'd go in bloody hard. There'd be all sorts of breakdowns, all sorts of chaos. Everyone would think he'd gone mad. But actually you might get somewhere. It's a very, very good thought."
Speaking at the Institute of Directors in London, Mr Johnson said the Brexit negotiations were approaching a "moment of truth" and said: "I'm not going to hide it from you. There is an argument going on."
On the prime minister's Brexit tactics, the foreign secretary said: "I think Theresa is going to go into a phase where we are much more combative with Brussels.
"You've got to face the fact there may now be a meltdown. Okay? I don't want anybody to panic during the meltdown. No panic. Pro bono publico, no bloody panic. It's going to be all right in the end."
During the dinner, attended by about 20 MPs and activists, Mr Johnson insisted: "Brexit will happen and I think it will be irreversible."
But he added: "The risk is that it will not be the one we want."
And appearing to express his frustration, he said there was a high chance of Britain ending up with an arrangement that violated many of the Brexiteers' "red lines".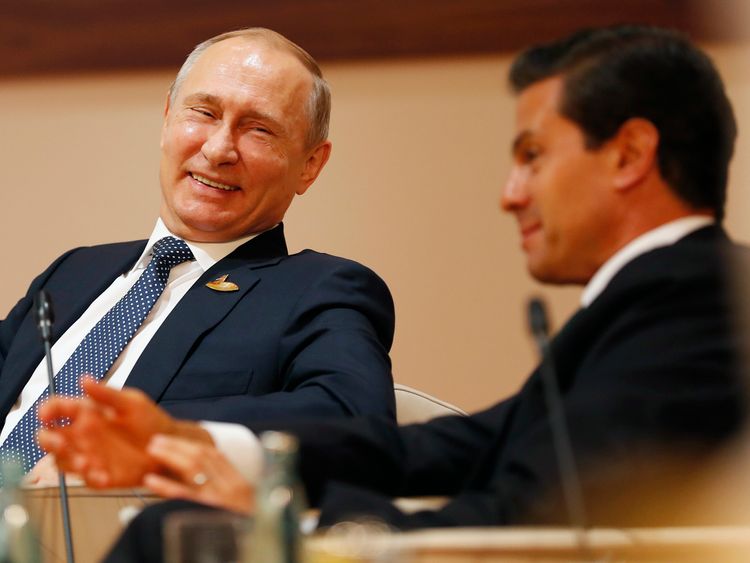 He warned of keeping the UK "locked in orbit around the EU, in the customs union and to a large extent still in the single market, so not really having full freedom on our trade policy, our tariff schedules, and not having freedom with our regulatory framework either".
Mr Johnson said that outcome was being pushed particularly by the Treasury, which was "basically the heart of Remain", he claimed. It would mean the UK had left the EU without taking back control over its own affair, he said.
Clarifying his own red lines, Mr Johnson said he would be willing to accept staying close to the EU for longer than March 2019, when it formally leaves the EU, but would not budge when it comes to the final terms of the future relationship.
"I will be prepared to compromise over time, but I will not compromise over the destination," the foreign secretary told the Tory activists at a dinner after he was guest speaker at Conservative Way Forward's summer reception.
Attacking pro-Remain Cabinet ministers, he said they were so worried about the potential for short-term disruption after Brexit that they were blind to the long-term benefits.
"What they don't want is friction at the borders," he said. "They don't want any disruption of the economy. So they're sacrificing all the medium and long-term gains out of fear of short-term disruption.
"Do you see what I'm saying? The fear of short-term disruption has become so huge in people's minds that they've turned into a quivering wreck. They're terrified of this nonsense. It's mumbo jumbo."
Mr Johnson also gave a scathing response to warnings of chaos because of delays at UK borders, which have included a Treasury analysis saying that disruption at Dover could lead to shortages of food and medicines if the UK leaves without a deal.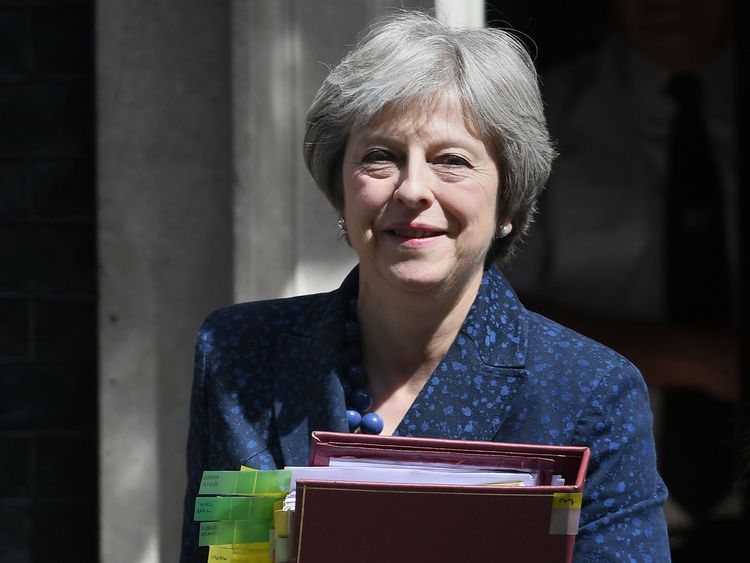 There would be disruption, Mr Johnson admitted. "Yeah, of course," he said. There will be some bumps in the road."
But the warnings had been overblown. The "prophecies of doom" about disruption of customs were "pure millennium bug stuff," he said, referring to the hysteria at the turn of the millennium.
"All the planes crashing from the sky – it's absolute nonsense," he said.
"It's the 21st century," Mr Johnson continued. "You know, when I was mayor of London… I could tell where you all were just when you swiped your Oyster card over a Tube terminal, a Tube gizmo. The idea that we can't track movement of goods, it's just nonsense.
"Unless you make the change, unless you have the guts to go for the independent policy, you're never going to get the economic benefits of Brexit. You'll never get the political benefits of Brexit."
He also said the debate about solutions to the Northern Irish border had been blown completely out of proportion.
"It's so small and there are so few firms that actually use that border regularly, it's just beyond belief that we're allowing the tail to wag the dog in this way," he said. "We're allowing the whole of our agenda to be dictated by this folly."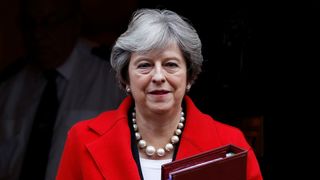 Mr Johnson said the technology-based customs solution favoured by the Brexiteers in the Cabinet – known as "maximum facilitation" – was viable.
Reacting to the BuzzFeed disclosure of Mr Johnson's speech and Q&A, pro-Remain Labour Ian Murray MP said: "Boris Johnson is utterly shameless.
"As these comments show, he knows we're going to get shafted with a bad Brexit deal, he knows how much damage it will cause to our economy, he knows it will result in a hard border re-emerging in Northern Ireland, but he couldn't care less.
"That this disgraceful charlatan holds one of the great offices of state in this country should be a source of constant shame and embarrassment to the Prime Minister. Boris Johnson cares about nothing except himself and his own ambition.
"He is right about one thing: we are heading for 'a meltdown' over Brexit. But his solution is simply to embrace the chaos.
"Rather than continuing to let this Donald Trump tribute act determine the future of our country, we should take back control by having a People's Vote on the final Brexit deal."
More from Boris Johnson



Give Boris Johnson more power and control of £100bn budget, urges Tory MP




Other famous prank calls after Boris Johnson's 18-minute chat with 'Armenian prime minister'




Boris Johnson holds 18-minute phone call with hoax Armenian prime minister




Johnson appeals to Brexiteers to give May 'time and space'




Boris Johnson backs post-Brexit customs relationship plans after branding one of them 'crazy'




PM told to extend Brexit transition beyond 2020 amid customs row
Liberal Democrat Brexit spokesperson Tom Brake said: "Hearing Johnson sing Trump's praises makes for disturbing listening. What is more disturbing, however, is Johnson's trivialisation of a matter as serious as Brexit.
"It is almost chilling to hear one of our Cabinet ministers itch for 'chaos' and appear to admire Trump for the path of destruction that he so often leaves in his wake.