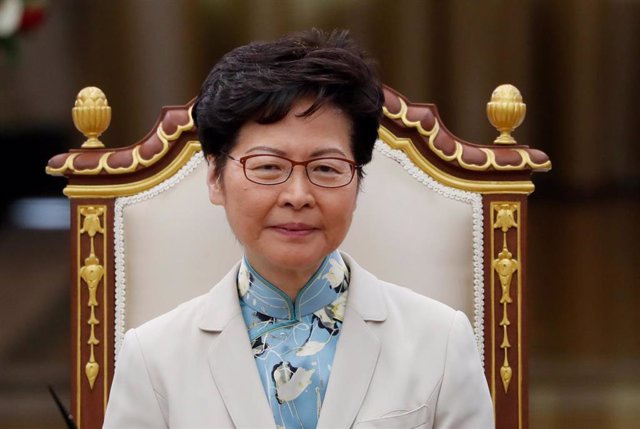 The leader of Hong Kong, Carrie Lam, during a visit to Bangkok (Thailand). – REUTERS / JORGE SILVA
HONG KONG, Dec. 14 (Reuters / EP) –
The leader of Hong Kong, Carrie Lam, has traveled this Saturday to Beijing to, in principle, address the plight of the former British colony after the last six months of intense protests and its recent electoral debacle in local elections in November .
Lam plans to meet with Chinese President Xi Jinping on Monday on a visit that will last four days and speculation that there could be changes in his government team following the latest events in Hong Kong.
This autonomous region of China has been shaken during the last six months by a strong wave of violence and chaos, which began in response to an extradition law that had to be withdrawn, and the demands for greater democratic freedom, than Beijing , have denounced, does not allow.
The Government of Lam has also been censored and attacked by thousands of young people who have taken to the streets in recent months to protest against the severe inequality, which is one of the most expensive cities in the world, and the little that, at its trial, is being done to remedy it.
Lam has assured throughout the week that the restructuring of his team is not an "immediate task", because before there are other priorities, such as establishing order in Hong Kong.
China, which is not known to what extent it will support the president much more after her electoral breakdown last month, has always blamed foreign agents for being behind the protests and has argued that Beijing is not interfering in Hong Kong's affairs.