L ó perador Obrador promises to put an end to the "powerful gentleman gift money" that buys judges in Mexico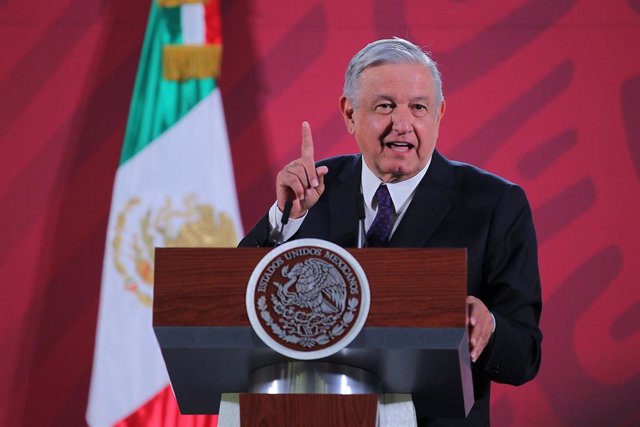 The president of Mexico, Andrés Manuel López Obrador. – Isaías Hernández / NOTIMEX / dpa
MEXICO CITY, Feb. 17 (EUROPE PRESS) –
The president of Mexico, Andrés Manuel López Obrador, has insisted this Sunday that his Government will work to "cleanse" the Judiciary of corruption and thus end "with that powerful gentleman who donates money that buys judges to get criminals out of jail."
"Let it be heard well. Crime is not going to be allowed to act with impunity. It is no longer the time before," said the Mexican president during an act with the National Guard held in Guanajuato, in the center of the country.
López Obrador has pointed out that those who think "that their god is money and that they solve everything, they are wrong", since, he stressed, "it is not economic power that will decide on public life" in Mexico.
The Mexican president has explained the importance of maintaining the autonomy of the authority, because otherwise, he has alerted, there can be no progress, as the local newspaper 'El Universal' has told.
On the other hand, the Mexican president has stressed that under his mandate the National Guard adds 80,000 agents, with whom he seeks, he said, to ensure that there is justice and peace.
"We will ensure that there is justice and that there is peace throughout the country. That is why this National Guard was created to protect the people, soldiers who are uniformed people," said López Obrador, for whom "the homeland" is ahead of "partisan interests."