Kim Jong Un insists on the need to take "offensive measures" to ensure Korea's security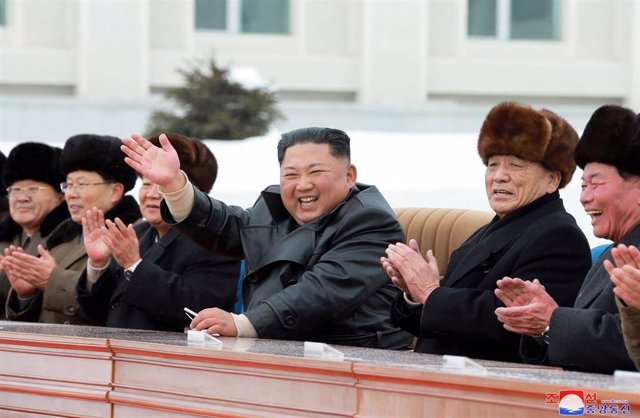 The leader of North Korea, Kim Jong Un. – – / KCNA / dpa
MADRID, Dec. 30 (EUROPE PRESS) –
The leader of North Korea, Kim Jong Un, insisted this Sunday on the need to undertake "offensive measures" to ensure "full sovereignty and security" of North Korea during the fifth plenary session of the central committee of the Labor Party .
Likewise, during this second meeting of the central committee of the party, the outstanding issues of the country in matters of foreign affairs, weapons and ammunition industry and the Armed Forces have been transferred to senior officials, as reported by the state news agency North Korea, KCNA.
The plenary session of the Korean Labor Party, which is still ongoing, occurs when the end-of-year deadline that Pyongyang raised to the United States to hold talks on denuclearization is approaching. At the moment, these are interrupted.
Tensions between the United States and North Korea have increased in recent weeks. Pyongyang has conducted a series of weapons tests and some experts say the solitary state may be preparing for an intercontinental ballistic missile test that could put it back on a road to confrontation with Washington.