Kim Jong Un expresses his "great satisfaction" with the last test with a large-caliber multi-rocket launcher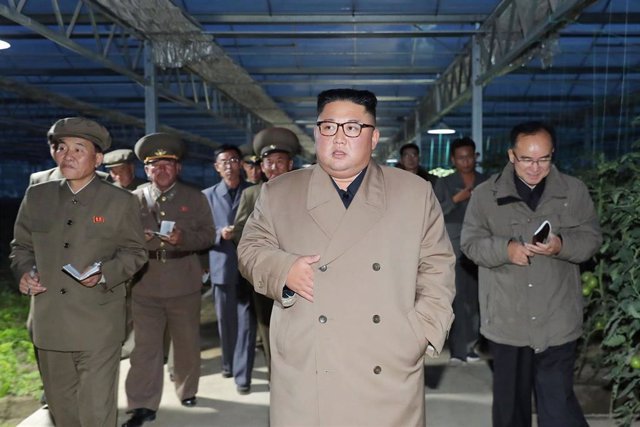 The leader of North Korea, Kim Jong Un – – / KCNA / dpa – Archive
MADRID, Nov. 28 (EUROPE PRESS) –
The leader of North Korea, Kim Jong Un, expressed Friday his "great satisfaction" with the last test with a large rocket launcher, after the recent firing by Pyongyang.
According to the information provided by the North Korean state news agency, KCNA, the test sought to "verify the application in combat of the large-caliber multiple rocket launcher."
Thus, he stressed that this system "has demonstrated the military and technical superiority of the system and its firm reliability." The commanders of several Army units "have extended their congratulations and gratitude" to Kim after the test.
The KCNA note has been published hours after Pyonyang fired two projectiles from one of South Hamgyong Province, in eastern North Korea, in the direction of the sea.
The two projectiles have flown about 380 kilometers reaching the maximum altitude at 97 kilometers, and have been launched with an interval of 30 seconds.
The Board of Chiefs of Staff of South Korea has expressed its rejection of the launch and has said that this military operation does not help reduce tensions on the Korean peninsula.
"Our Armed Forces express their strong rejection of these acts and call on North Korea to immediately stop their actions," said Division General Jeon Dong Jin, a member of the Board of Chiefs of Staff of South Korea, in statements to the press.
The launches this Thursday would be the fourth rehearsal with the large-scale multiple shuttle platform. The North Korean authorities tested this system previously in exercise on October 31, September 10 and August 24.
The launch of this Thursday is the thirteenth armament test conducted this year by the authorities of the Asian country, having resumed military exercises in May after 18 months without evidence.