Kiir and Machar reach an agreement for a unity government in South Sudan on schedule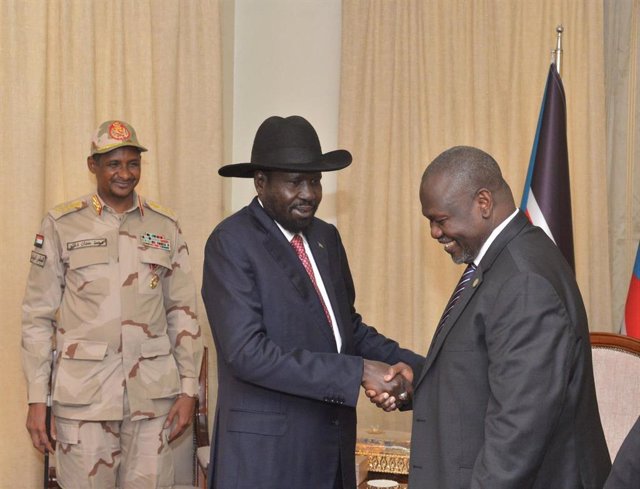 Salva Kiir and Riek Machar meet in the presence of Mohamed Hamdan Dagalo – PRESIDENCY OF SOUTH SUDAN – Archive
MADRID, Feb. 20 (EUROPE PRESS) –
The president of South Sudan, Salva Kiir, and the main rebel leader, Riek Machar, have reached an agreement this Thursday for the creation of a unity government in the country on the scheduled date of February 22.
According to Radio Tamazuj, Machar has announced that there has been an agreement for the creation of the unity government, as provided for in the peace agreement of September 2018, although not all outstanding issues have been resolved.
The main obstacle to meet the deadline this Saturday was the administrative division of the country. Kiir agreed to abandon his position in favor of the current 32 states by returning to the initial ten after independence with three administrative areas of Abyei – in dispute with Sudan – Ruweng and Great Pibor. Machar had rejected this proposal, claiming it was only ten states.