Khamenei says Iran does not pose a threat to other countries and only protects its security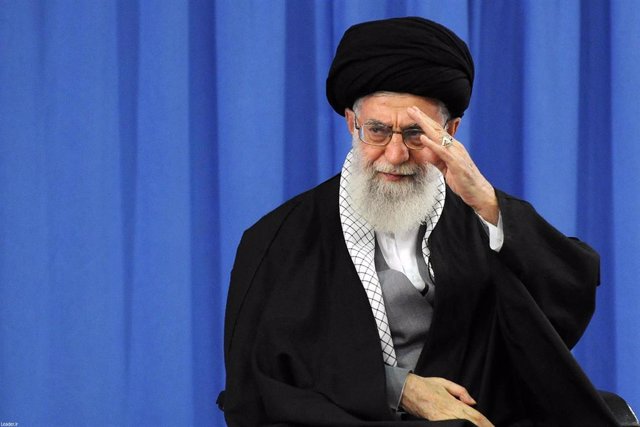 Supreme Leader of Iran, Ayatollah Ali Khamenei – OFFICE OF THE SUPREME LEADER OF IRAN – Archive
MADRID, Feb. 8 (EUROPE PRESS) –
The supreme leader of the Islamic Republic of Iran, Ali Jamenei, has said on Saturday that his country does not represent any threat to the international community and that his only intention is to protect his national security.
"Iran does not represent a threat to any other country. Our only objective is to ensure that our security is guaranteed," Jamenei said to a group of commanders and personnel of the Iranian Air Force.
"We should be strong to avoid any war against the county. Being weak will encourage our enemies to attack Iran," Jamenei said in comments collected by the official IRNA news agency.
Jamenei has also lamented that the US sanctions "are a criminal act", although he has estimated that Iran could take advantage of the restrictions to diversify an economy supported so far in oil.
"We can turn this crisis into an opportunity to distance ourselves from this kind of exports," he said.
Iran and the US are going through a major bilateral crisis. The Islamic Republic has announced the end of the restrictions on uranium production and enrichment agreed in the 2015 nuclear agreement in retaliation for the death of General Qasem Solemaini during a US attack in Iraq last January.
The agreement reached between Iran and six other countries and signed under the Administration of former US President Barack Obama, restricted the nuclear activities of the Middle East country in exchange for a partial lifting of sanctions. However, Donald Trump announced in 2018 the withdrawal of the United States from the agreement.
Tehran has insisted at all times that these breaches are contemplated by the agreement in case any of the parties ceases to maintain their commitments and has stressed that they are "reversible" if there is a response to their demands.