Khamenei regrets the "bitter" demolition of the plane but asks not to eclipse Soleimani's "sacrifice"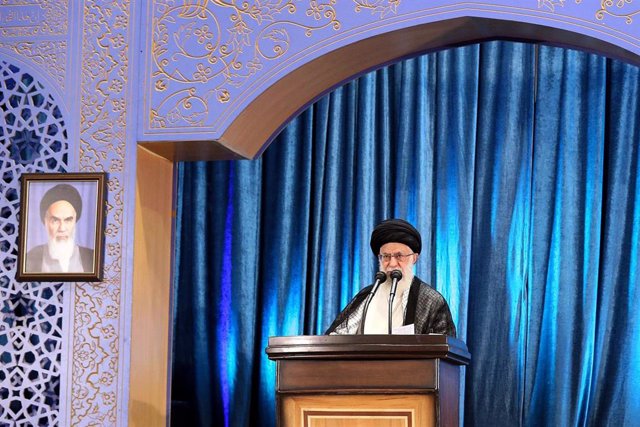 Ali Jamenei – – / Office of the Supreme Leader / d / DPA
The supreme leader warns European governments: "You are too small to make Iran kneel"
MADRID, Jan. 17 (EUROPE PRESS) –
Iran's supreme leader, Ayatollah Ali Khamenei, has condemned the "bitter" demolition of a Ukrainian passenger plane near Tehran, but has lamented that there are countries that want to use this accident to cover up the "sacrifice" of General Qasem Soleimani, died in a US bombing in Baghdad.
"They cowardly killed General Soleimani in a terrorist way. This resulted in a misfortune for the United States," Jamenei said, referring to the attacks carried out in retaliation against two bases in Iraq with the presence of US troops.
The leader of the Islamic Republic has directed the prayers of this Friday in Tehran, in an unprecedented gesture in eight years that evidences the special political context that crosses the area after the crossing of attacks, clouded after the demolition of a plane with 176 people to board shortly after taking off from Tehran.
It was "a bitter accident", in the words of Jamenei, who again regretted a sinister that in the early days the authorities attributed to a mechanical or human failure. The leader has said that "some" try to use this case "to forget the martyrdom and sacrifice" of Soleimani, according to state-run Press TV.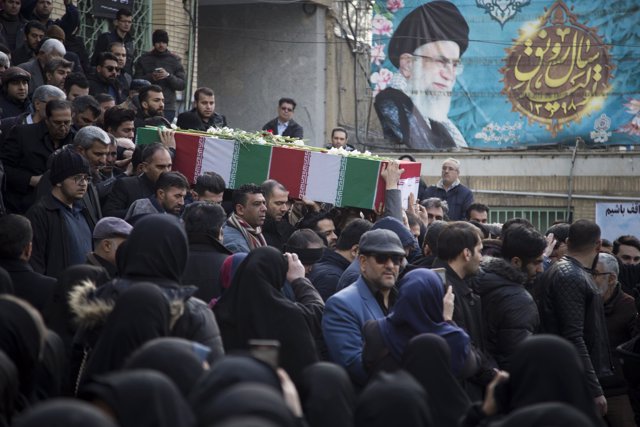 The Iranian people carry the body of one of the dead in the accident of the Ukrainian plane – Rouzbeh Fouladi / ZUMA Wire / DPA
Khamenei already promised after the general's death a "hard revenge" against the United States and, after the attack on the bases, aspires to get rid of any American presence. In this sense, he pointed out that the attack was "a military coup", but "the most important thing is that it was a blow to the imposing image of the United States."
He has also labeled "clowns" who, like the president of the United States, Donald Trump, say they are on the side of the Iranian people. Khamenei has stressed that they lie, without referring to the wave of protests unleashed after the air tragedy.
Ayatollah has also taken advantage of its expected speech to send a message to the governments of the United Kingdom, Germany and France to activate the dispute resolution mechanism contemplated in the 2015 nuclear agreement. The three European powers, signatories of said pact, consider that Tehran has breached the commitments.
Khamenei has ensured that they actually act under pressure from Trump, to the point of being "servants in the strict sense of the word," and has called for distrust of European governments. "You are too small to make Iran kneel," the Iranian leader has apostilled.