KFC chickens out on DHL after delivery crisis
Bidvest Logistics had lost its KFC contract only for DHL and partner QSL to struggle with maintaining the flow of meat and other goods to the brand's 900 sites, in what were described as "teething problems".
The vast majority of restaurants were shut at one stage, with KFC facing taunts of "told you so" at the time from union officials, who said they had warned the company in advance that Bidvest was best-placed to handle its business.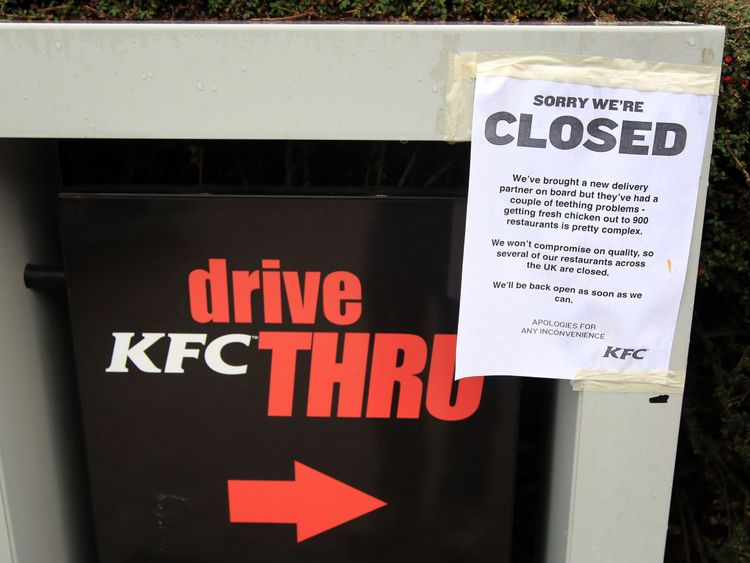 On Thursday, Bidvest said it was "delighted" to confirm a new long-term agreement with KFC UK to supply 350 restaurants across northern England and Wales from later this month.
It is understood that Bidvest workers made redundant when the contract originally transferred are to be offered their jobs back.
The company's business unit director, Paul Whyte, said: "As the UK's leading food service logistics specialist, we understand the complexities of delivering fresh chicken.
"KFC are a valued customer and we will provide them with a seamless return to our network."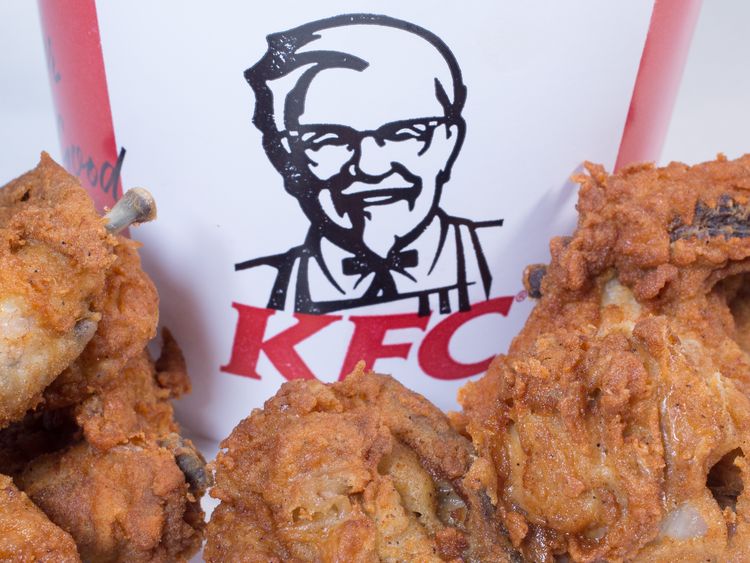 In its statement, KFC confirmed it was yet to fully resolve the delivery problems but would not comment, for commercial reasons, on whether it had been forced to pay over the odds to get Bidvest back on board.
The company said: "Our focus remains on ensuring our customers can enjoy our chicken without further disruption.
"With that in mind, the decision has been taken in conjunction with QSL and DHL to revert the distribution contract for up to 350 of our restaurants in the north of the UK back to Bidvest Logistics.
"We've been working hard to resolve the present situation with QSL and DHL. This decision will ease pressure at DHL's Rugby depot, to help get our restaurants back to normal as quickly as possible.
"As it stands, over 97% of our 900 restaurants are now open for business, although there will be some limited menus before we are back to business as usual."
More from Business



Aramco chair sees London 'in contention' for international listing




John Lewis and Waitrose owner reports 77% profit plunge




Maplin staff let go as buyer for troubled retailer remains elusive




Shell and Blackstone join forces to fuel $10bn BHP shale bid




Countrywide plunges into the red amid tough market and 'flawed' shake-up




White House softens trade tariff stance amid European threats
A spokesperson for DHL responded: "We acknowledge KFC's decision to invite Bidvest Logistics to service its 350 restaurants in the north of the UK.
"In conjunction with our partners, we remain fully committed to delivering excellent service to KFC's remaining 550 restaurants across the UK."