Jordan dismantles a plan to attack US and Israeli diplomats and an air base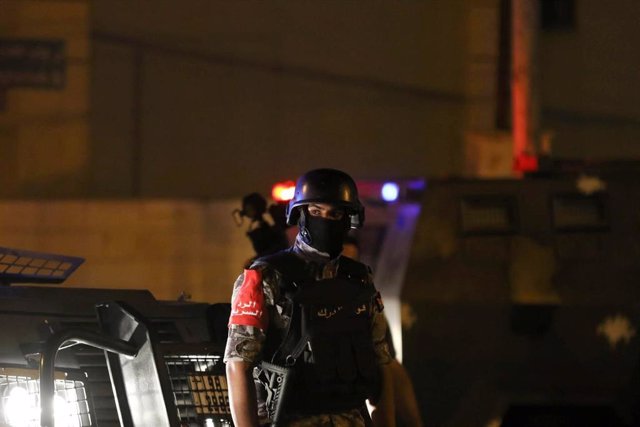 Police Officer at the Israeli Embassy in Jordan – REUTERS – Archive
MADRID, 12 Nov. –
The intelligence services of Jordan recently dismantled a plot by two alleged militiamen to carry out attacks against US and Israeli diplomats and troops from the US country deployed at a base in the south of the country, as reported by the Jordanian newspaper 'Al Rai '.
According to this information, the suspects had planned to move in a vehicle and attack their targets with firearms and white weapons. Both are being detained and are being tried by a security court.
The state newspaper has indicated that the first session of the proceedings was held on Sunday, during which the suspects, who would have ties to the jihadist group Islamic State, pleaded not guilty.
The military base that was among the targets of the suspects is the King Faisal bin Abdulaziz air base, located around Al Jafr, east of the town of Maan.
Jordan is one of the Arab countries participating in the international coalition led against the United States against the jihadist group, which has claimed several attacks in the country in recent years.