Johnson will try on Tuesday for Parliament to pass a law to hold elections on December 12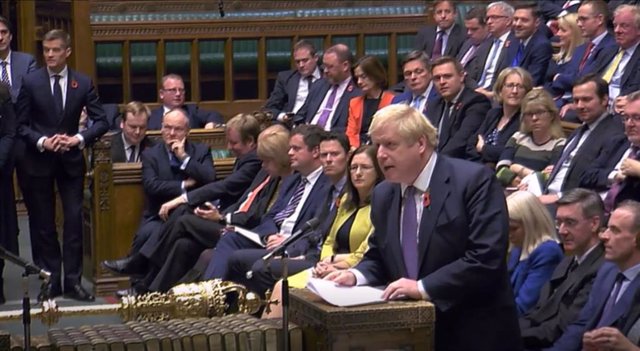 Boris Johnson, in the House of Commons – – / House Of Commons vis PA Wire / d / DPA
LONDON, Oct. 29 (Reuters / EP) –
The British Prime Minister, Boris Johnson, will try on Tuesday that the House of Commons approves by simple majority a law that will allow the holding of early elections on December 12, in order to try to launch its Brexit strategy.
After the Lower House of the British Parliament rejected on Monday for the third time its request to call early elections, the House of Commons will vote on Tuesday a law with which Johnson will only need the support of 320 of the 650 deputies that make up the assembly.
Johnson, who has failed in his attempt to materialize Brexit on October 31 and has been forced to request a postponement to the European Union, now seeks to force the call to the polls to have a more reinforced majority in favor of departure of the European Union.
"We will not allow this paralysis to continue. One way or another, we must go directly to elections," said the head of the British Government, in his parliamentary appearance on Monday. "This chamber cannot continue to hold the country hostage," he said.
The result of what would be the first elections in the United Kingdom during the Christmas period since 1923 is a whole uncertainty, taking into account the fatigue due to the prolonged Brexit process and the wear and tear of the two main parties, the Labor and Conservatives.
Ultimately, voters must choose between a Johnson-headed government focused on moving forward with their Brexit agreement or an executive with Labor Jeremy Corbyn renegotiating an agreement before calling a referendum.