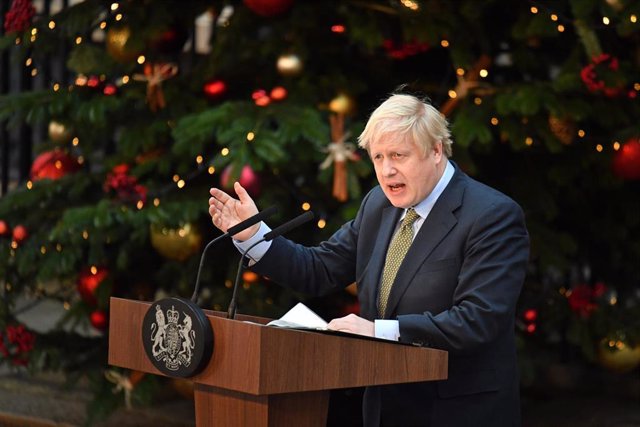 Boris Johnson – Dominic Lipinski / PA Wire / dpa
LONDON, Dec. 13 (EUROPE PRESS) –
The Prime Minister of the United Kingdom, Boris Johnson, has appealed to the unity of the British after the last elections, in which the conservatives have taken the absolute majority in the House of Commons, and urged to turn the page to more three years of intense debate over Brexit and "start closing wounds."
Johnson, who has appeared before Downing Street after meeting the queen, Isabel II, has recalled the three and a half years of "increasingly barren" debates on account of the exit of the country from the European Union and has been confident of opening A new stage for the United Kingdom.
"I know that after five weeks of campaigning, this country deserves to get out of fights, politics, a permanent conversation about Brexit," said the 'premier', who hopes to announce the composition of his next cabinet on Monday .
The BBC expects that there will be few changes in a government that seems more focused on settling as soon as possible the approval of the Withdrawal Agreement, which could be put back to the vote next Friday. On this occasion, the Executive will assert its absolute majority.
Johnson has also promised to take into account those who have not supported the Conservative Party in the recent elections, those who may have "sympathy for other European countries" and who have positioned themselves against the United Kingdom's departure from the community bloc.
The "absolute priority" of his Government, he pointed out, will be the public health system, a "simple and wonderful idea" that he had already tried to highlight during a campaign that, however, was largely monopolized by Johnson's goal to consummate Brexit on January 31, 2020.