Johnson says the United Kingdom does not need to follow EU rules and advocates a pact like Canada's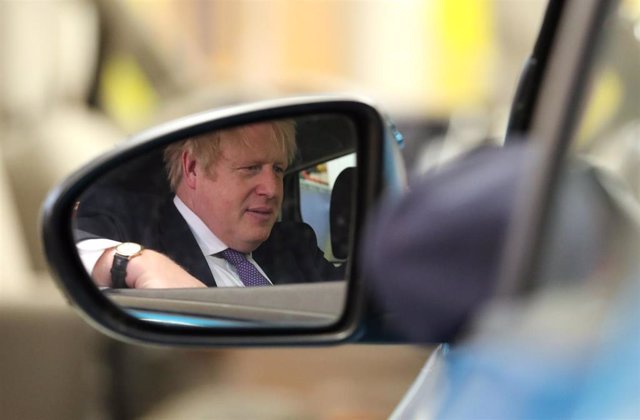 Boris Johnson upon arrival at an event in Sunderland – Scott Heppell / PA Wire / dpa
He says he is open to studying a fishing agreement that allows fishing for European fishermen but giving priority to the British
LONDON, 3 Feb. –
British Prime Minister Boris Johnson has said that the United Kingdom "has no need" to follow the economic rules of the European Union in a future trade agreement with the community authorities, while advocating to imitate the pact that the community bloc keeps with Canada.
"There is no need for a free trade agreement that involves accepting the rules of the European Union in competition policies, subsidies, social protection, the environment or anything similar beyond the obligation that the European Union should have to accept the rules from the United Kingdom, "Johnson said, in an appearance before the press to explain the British strategy after the European Union left.
Johnson has said that the United Kingdom will maintain "the highest standards" in the different areas mentioned, "higher in many respects than those of the European Union", "without the obligation of a treaty".
"It is vital to say this now clearly because too often we have had to choose between full access to the European Union market, accepting its rules and courts as in the Norwegian model, and a free trade agreement, which opens the markets and it prevents the entire panoply of the regulation of the European Union, as the agreement of Canada ", has indicated.
The British prime minister has assured that the United Kingdom has already "adopted its decision" and that it is going through "a comprehensive free trade agreement similar to that of Canada," according to the British newspaper 'The Guardian'.
The trade agreement between the European Union and Canada establishes the elimination of import tariffs on a majority of products although it also excludes some foods such as eggs or chicken. Under the trade agreement, companies in the European Union can apply for public tenders in Canada and Canadian companies can participate in public business competitions in European Union countries.
In the fisheries section, the British Prime Minister has said that the United Kingdom is willing to allow ships from European Union countries to continue fishing in British waters but provided that such authorization is reviewed annually and giving priority to British fishing vessels .
"We are willing to study an agreement on fishing but it must reflect the fact that the United Kingdom will be an independent coastal country at the end of this year 2020, with control over its waters," said the 'premier'.
This fisheries agreement, as stressed, should include "annual negotiations with the European Union, using the latest scientific data and ensuring that British fishing areas are first and foremost for British vessels."
The head of the British Government has thus summarized the general lines of his Executive's strategy for the negotiation for the relationship with the European Union as of the end of the Brexit transition period, at the end of 2020.