Johnson rejects the Scottish petition for a new referendum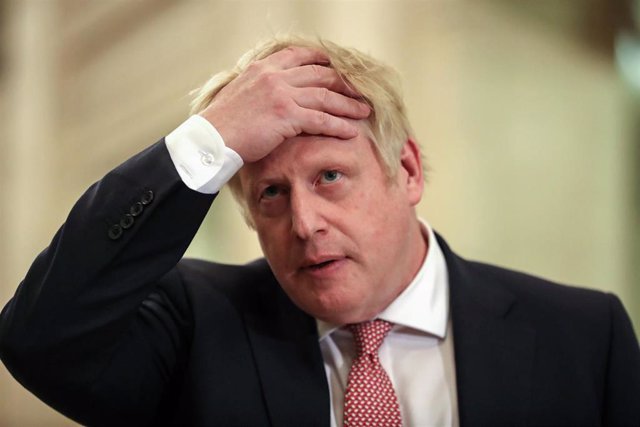 Boris Johnson – Liam Mcburney / PA Wire / dpa
Sturgeon accuses British prime minister of "blocking democracy" in Scotland
LONDON, Jan. 14 (EUROPE PRESS) –
The Prime Minister of the United Kingdom, Boris Johnson, has formally rejected the request made by Scotland's chief minister, Nicola Sturgeon, to hold an independence referendum, arguing that a new consultation would increase the "political stalemate."
Johnson, after "taking note of the arguments" raised by Sturgeon in December to justify a transfer of powers to the Scottish Parliament, recalled that both she and her predecessor, Alex Salmond, raised as "personal promise" that the 2014 consultation was " unique in a generation. "
This vote concluded with a majority of citizens supporting the permanence of the territory in the United Kingdom, but Sturgeon claimed that the general context had changed with the impending Brexit and proposed repeating the consultation in 2020.
Johnson has indicated that he will continue to adhere to the "democratic decision" of the 2014 secessionist consultation. "For this reason, I cannot accept any request to transfer powers that lead to new independence referendums," the 'premier' in his letter warned.
Thus, he considers that "another independence referendum would follow the political stalemate that Scotland has seen in the last decade, with schools, hospitals and jobs again forgotten by the campaign to divide the United Kingdom. Johnson has instead advocated" working together "to take advantage the "potential" of the whole country.
Sturgeon has stressed on Twitter that, despite Johnson's rejection and the "fear" of the Conservative Party, "Scotland will have the right to choose." "They know that when they give us the opportunity we will choose independence. The 'tories' have no arguments in favor of the union, so they try to deny democracy," he lamented.
The Scottish chief minister has warned that the more they try to "block" the second referendum, "the more they will show that Westminster's union is not the same for everyone and will encourage support for independence."