Johnson reiterates to Sturgeon his opposition to a second independence referendum in Scotland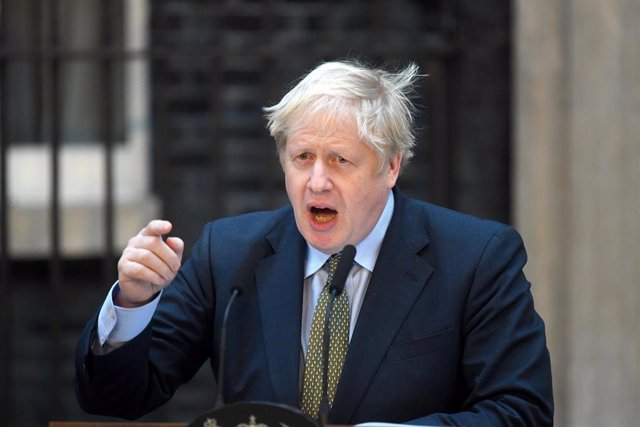 United Kingdom Prime Minister Boris Johnson. – Victoria Jones / PA Wire / dpa
LONDON, Dec. 13 (EUROPE PRESS) –
The Prime Minister of the United Kingdom, Boris Johnson, has reiterated this Friday to the main minister of Scotland, Nicola Sturgeon, his opposition to holding a second independence referendum in the British region, in response to the demands of the local leader, whose party It has come out reinforced from the last elections in the country.
Johnson has spoken on the phone with Sturgeon, who "has made it clear that he is still opposing a second independence referendum." "It's with most people in Scotland, who don't want to return to division and uncertainty," said a spokesman for Downing Street, BBC reports.
Johnson has argued before Sturgeon that "the results of the 2014 referendum were decisive and must be respected." Then, the Scots voted mostly to remain in the United Kingdom.
Sturgeon, meanwhile, has referred to the telephone conversation in a 'tweet' in which he insisted that "the mandate of the Scottish National Party (SNP) to give people a choice must be respected, in the same way as he expects his mandate to be respected "as British prime minister.
The Conservative Party of Johnson swept the parliamentary elections held on Thursday in the United Kingdom, which will allow him to continue on Downing Street to work on Brexit on January 31, as he has promised.
The SNP) was another of the great winners of the night, after obtaining 48 seats, 13 more than in the previous legislature, and confirming itself as the great dominator of the Scottish political scene both regionally and nationally.
Sturgeon believes that the good results obtained at the polls "reinforce" his claim for a second independence referendum, among other issues, because he believes that the prime minister has no "mandate" in Scotland.