Johnson promises a "first bombing" of sanctions against Russia and speaks of a "abort" of international law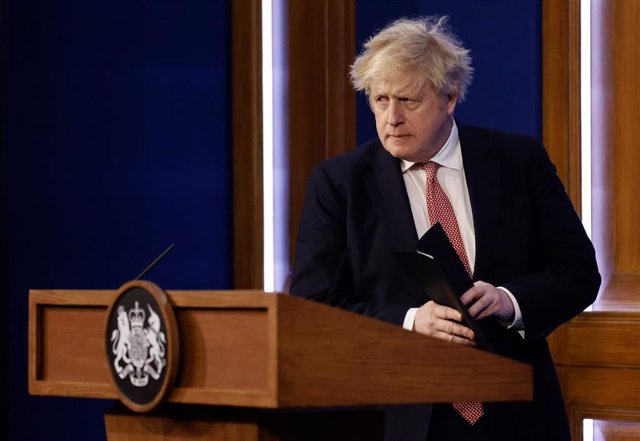 Live | Crisis in Ukraine
British Prime Minister Boris Johnson promised one early Tuesday "first bombing" of the United Kingdom, which will consist of a package of economic sanctions against Russia after Russian President Vladimir Putin announced the deployment of troops to the Donbass region after recognizing the autonomy of the rebel areas.
Johnson has given assurances that the UK can do this "hit Russia very hard" after dispatching those troops to the self-proclaimed republics of Donetsk and Lugansk, whose independence it recognized on Monday.
"It's very busy"said the British 'premier' before the possibility that the current situation leads to one "full-scale invasion" Ukraine, according to Sky News TV channel.
The President is expected to give further details to the UK Parliament later this morning. His words came after an emergency cabinet meeting at which Johnson insisted Russia has and has violated Ukrainian sovereignty "completely broken" International right.
"All the evidence points to President Putin's eagerness to launch a full-scale invasion"before clarifying that sanctions will target not only Donbass areas, but also Russia and its economic interests.
British Health Minister Sajid Javid indicated that the invasion of Ukraine "has already started" and lamented that one day Europeans will have to wake up and find themselves "Very dark" as the tanks enter Donetsk.
"It is clear that the Russians and President Putin have decided to attack Ukraine's sovereignty and territorial integrity"he explained. "This is unacceptable"has manifested.