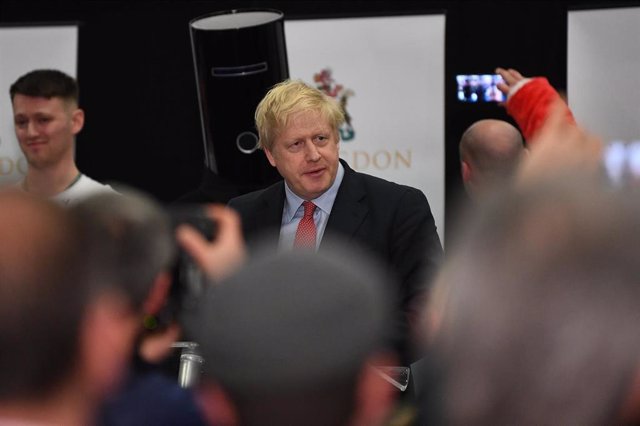 British Prime Minister Boris Johnson. – Andrew Parsons
MADRID, 13 (EUROPE PRESS)
The Conservative Party of the Prime Minister of the United Kingdom, Boris Johnson, has done this with the absolute majority in the general elections held on Thursday in the country, as indicated by the results with the vote count practically closed.
According to the information collected by the local newspaper 'The Guardian', the 'tories' have been made for the moment with 358 seats – 66 more than in 2017 – while the Labor Party, led by Jermy Corbyn, has achieved 202 seats – a loss of 42 seats. There are still nine other seats to distribute.
Johnson, who will once again be the prime minister of the United Kingdom, has thus overcome the barrier of the 326 seats that give the absolute majority in the House of Commons. In this sense, the leader could finally achieve the parliamentary approval of Brexit.
The Scottish National Party (SNP) has won 48 seats, the Liberal Democrats would take ten and Los Verdes with one. The Brexit Party would not have achieved representation.
The SNP has won 13 seats, the Liberal Democrats have lost ten and Los Verdes would remain unchanged. In this sense, the leader of the Liberal Democrats and the 'number two' of the Democratic Unionist Party (DUP), Nigel Dodds, have lost their seats.
Johnson, who already expressed after knowing that he will keep his seat for Uxbridge, in north-west London, that conservatives are heading in "good direction" and that the next government will have in their hands a new and powerful mandate to achieve Brexit. "
The conservative leader has secured the majority by seizing the seats that the Labor had in his possession in his traditional strongholds in the north and center of the country. Corbyn, meanwhile, has left the door open for resignation after this disastrous election night for his party.
The elections are thus settled with another strong victory for the Scottish National Party of Nicola Sturgeon, which has already requested that they allow him to hold another independence referendum in the face of the great results achieved. Its formation has been done with 48 of the 59 seats destined for Scotland in the Parliament.
The unionists, for their part, have lamented the strong electoral setback in Northern Ireland, which implies a loss of influence in the Palace of Westminster.
The Minister of the Interior, Priti Patel, was the first member of the Government to react and said that the message 'tory' on "the need to break the blockade that has dominated Parliament and make Brexit a reality" has been transferred by some "candidates incredible. "
Shortly before, Johnson himself sent an email to the members of the party asking them to "enjoy a celebration" following the polls.
"I hope you enjoy a celebration tonight. You have driven this campaign. We could not have done it without you," he said.