Johnson calls to "resist" calls to "break" United Kingdom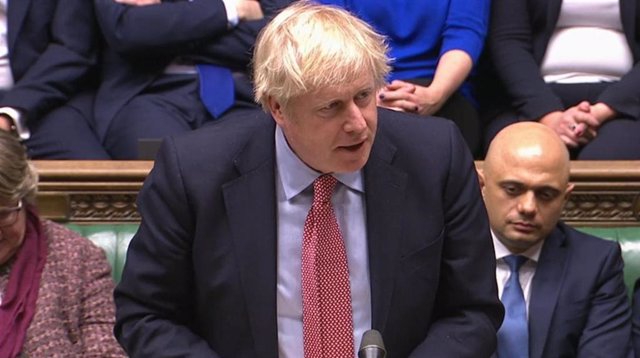 Boris Johnson – House Of Commons / PA Wire / dpa
LONDON, Dec. 17 (Reuters / EP) –
The Prime Minister of the United Kingdom, Boris Johnson, has argued before the House of Commons that most legislators are in favor of "resisting" against those who advocate "breaking" the country, after the Scottish Government has intensified its Requests for a new independence referendum.
The Lower House has met for the first time after the elections last Thursday, in which the Conservative Party won an absolute majority that will allow it to govern during the next legislature without relying on any partner, with Brexit as the main short-term objective.
Johnson, however, has also pointed out that there is a "majority" of deputies who "believe that the messages of those who want to break up the United Kingdom should be resisted." "As Parliament, we should politely and respectfully defend the alliance and the union," the prime minister has wielded.
The main minister of Scotland, Nicola Sturgeon, plans to request the repetition of the September 2014 consultation, in which a majority of the citizens rejected the secession. He argues that Brexit has changed the political scene and makes this new referendum necessary, especially after the success of the Scottish National Party (SNP) in the last elections.
The deputies have reelected Tuesday the Labor Lindsay Hoyle as president of the House of Commons, a position he held for a decade – until October – the conservative John Bercow. The new distribution of powers 'a priori' will return to Hoyle the ceremonial role that has usually been reserved for the president of the Lower House.
"I have a proven track record of impartiality, independence and justice," said Hoyle, noting that as head of the parliamentary organization, he is obliged to be someone whom all parties can "trust."