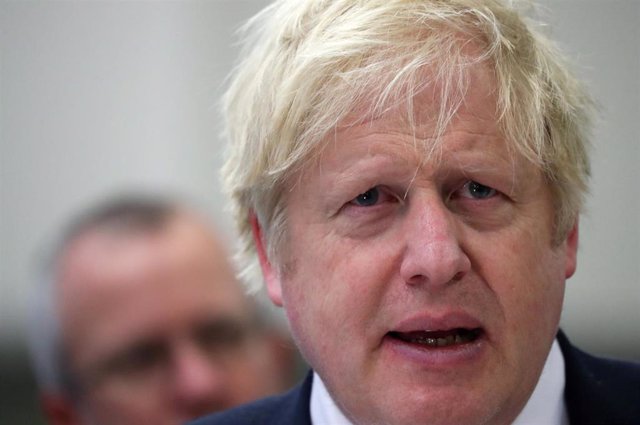 British Prime Minister Boris Johnson. – Scott Heppell / PA Wire / dpa
MADRID, Jan. 31 (EUROPE PRESS) –
The British Prime Minister, Boris Johnson, has stressed this Friday just one hour before the United Kingdom leaves the European Union that Brexit "is not an end but only a beginning for the United Kingdom."
Johnson, an hour from Brexit: "This is not an end, it is a beginning for the United Kingdom"
In a speech broadcast through his Facebook account, Johnson has drawn a parallel between the situation in the United Kingdom and a play, where "the curtain rises and begins a new act of this, our great national work."
Thus, he has been sympathetic to those who have a "feeling of anxiety and loss" tonight, but he stressed that his duty, as well as that of the British Government, is to "unite the country and move it forward."
"In part it is about using these new powers, this reconquered sovereignty, to realize the changes that the people have demanded through the vote," he said before referring "to the control of migration, the creation of free ports, liberation of the fishing industry, the possibility of reaching trade agreements or, simply, compliance with laws for the benefit of the British. "
"I think this is the democratic and the right thing," he said. Johnson has lamented that the EU, despite its "strength" and "admirable qualities," has evolved over the past 50 years in a direction that "no longer fits" with the United Kingdom.
With the entry into force of Brexit, the European Union will dedicate the month of February to prepare its negotiating strategy and to fix the red lines of the capitals in a mandate whose draft plans to present Brussels on day 3 and that the Member States will outline until adopting the version definitive day 25.
It will be then when everything is ready to start formal negotiations with London, predictably from March 1 if the planned schedule is met, within the framework of a dozen sectoral tables that will be convened approximately every three weeks.
The transition period agreed between the parties gives margin until the end of the year to seal the new agreement for the future, a period that from the EU has warned that they do not see feasible but before which London refuses to request an extension that allows to extend the margin of negotiation.
The British have until June to decide if they want to extend the negotiation time or the final end of the transition in December, regardless of whether or not there is a future agreement by then.
Although Brexit will be consummated this early morning, the consequences in practice will not be noticed until December 31 because although the United Kingdom will cease to have a voice and vote in EU decisions on Saturday, it will remain subject to the rules and the EU Court of Justice until the transition period expires.