Johnson advocates complying with Brexit on October 31, although "it depends on what the EU says"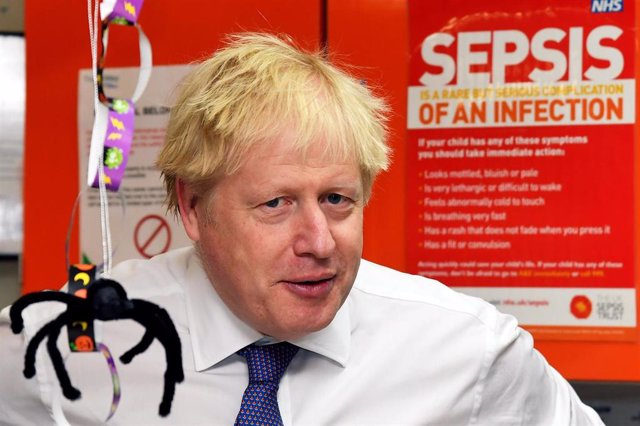 Boris Johnson – Toby Melville / PA Wire / dpa
LONDON, Oct. 25 (EUROPE PRESS) –
British Prime Minister Boris Johnson has insisted this Friday that the United Kingdom should leave the EU on the date set, on October 31, but has said that now everything "depends" on what the community bloc says, which in principle agrees to a new extension but disagrees in terms of deadlines.
"Of course October 31 is still possible. Unfortunately, it depends on what the EU says," Johnson said, shortly after representatives of the Twenty-seven concluded their meeting in Brussels without agreement on the lack of consensus around the calendar. .
"At this moment, it is up to the EU to decide whether or not they give us an extension," added the British 'premier', who still maintains that the United Kingdom "should" leave the block next week, according to Reuters. Johnson has always questioned what would be the third extension, opening the door even to a hard Brexit.
The Government has now raised the possibility of calling new elections on December 12, an initiative that it plans to vote next Monday before the House of Commons. The prime minister has warned that if the Labor Party opposes the electoral advance again, its government will not enter the game of "brexithology" on possible scenarios.
Labor leader Jeremy Corbyn has called on Johnson to make clear on Monday that there will be no abrupt exit from the EU to ensure, among other issues, the protection of employment and the survival of the Good Friday Agreements in Northern Ireland.
Corbyn, who has granted an interview to the ITV network, has considered the date of December 12 "rare", to the extent that it is "too close to Christmas" and has already finished the university course. However, he has not clarified whether his party will ask for elections at an earlier date.
Downing Street, meanwhile, has come up with the speculation that arose about a possible government maneuver to get the United Kingdom out of the EU in full election campaign. A spokesman has clarified that "it would be impossible", among other reasons because the voting date will be "blocked" and cannot be delayed once Parliament is dissolved, according to 'The Guardian'.