Johnson accepts the extension agreed by the EU and warns that it will be the last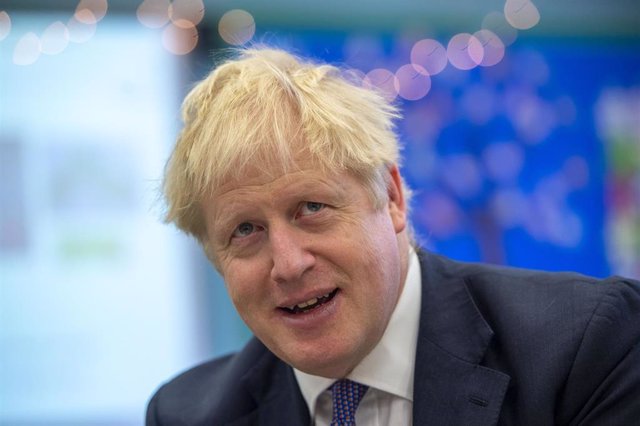 Boris Johnson – Paul Grover / Daily Telegraph via / DPA
LONDON, Oct. 28 (EUROPE PRESS) –
The British Prime Minister, Boris Johnson, has accepted on Monday the flexible extension until January 31 at the most that his European partners have given him to carry out Brexit, emphasizing in a letter sent to the President of the European Council, Donald Tusk , which will not accept new extensions.
In his letter, Johnson stressed that the new extension, the third, has been "imposed" on his Government "against his will" and that he considers it "harmful to our democracy and to the relationship between us and our European friends ".
The 'premier' has made it clear that although he will not attempt to "deliberately disturb" the functioning of the EU in the additional months in which the United Kingdom remains a member, it will continue to protect the interests of his country, "included in the decision-making of the EU".
On the other hand, Johnson has indicated to Tusk that he would have liked that Parliament had ratified the agreement reached two weeks ago. "Unfortunately, I fear that this Parliament will never do so as long as I have the option of continuing to delay it," he stressed.
Therefore, he added, seeks the convening of early general elections to achieve a "new Parliament that is able to resolve the issue in accordance with our constitutional rules." In case you also opposed, he added, he would complain to his European partners to make it clear that "an additional extension after January 31 is not possible."
According to Johnson, there is still "a lot of time" for the agreement to be ratified and to prevent the House of Commons from "extending our stay over and over again."
"I really hope that we can soon leave this difficult period behind and move forward quickly to end our membership in the EU and begin negotiations on the future free trade agreement and the future friendship that will come with it," said Johnson, who will send Your letter also to your community partners and to the presidents of the Commission and the European Parliament.
Johnson's confirmation that he accepts the extension opens the necessary written procedure to formalize the extension in the capitals, a procedure that will take 24 hours.
The European Union to 27 has approved this Monday to grant the United Kingdom a new extension that delays Brexit until January 31 to avoid a chaotic break this October 31, although it is expected that the divorce can be consummated earlier if London achieves the agreement Withdrawal is previously approved by the House of Commons.
"The EU at 27 has agreed that it will accept the request of the United Kingdom for a 'flextension' until January 31, 2020," announced the president of the European Council, Donald Tusk, through social networks.