John Worboys 'entitled to release', lawyer tells High Court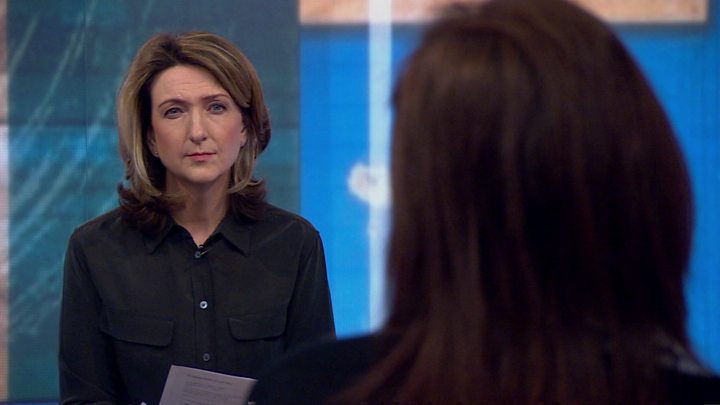 Rapist John Worboys is "entitled to be released" from prison, his lawyer told judges as the High Court bid to stop his parole continues for a second day.
Police believe Worboys, jailed in 2009 for assaults on 12 women in London, had more than 100 victims.
Two victims have challenged the board's decision to free the 60-year-old, who watched proceedings via video link.
Edward Fitzgerald QC said Worboys was entitled to release because the board had "directed" it.
He added: "He has completed his tariff and he is therefore entitled to be released if it is not necessary for the protection of the public that he be detained.
"I think it is a unique case in which someone who has been granted his freedom has then had it taken away from him."
Representing the Parole Board, Ben Collins QC said it was "important" to acknowledge the victims' courage.
"We are acutely conscious that underlying this forensic and analytical debate are stories of real and serious suffering on the part of the victims," said Mr Collins.
On Tuesday, a lawyer representing two of Worboys' victims said the board had failed to consider "critical evidence" against him before approving his release from prison.
Lawyer Phillippa Kaufmann QC said the board was wrong to decide Worboys took "full responsibility" for his crimes.
'Exceptional step'
Worboys is thought to have carried out more than 100 rapes and sexual assaults on women in the capital between 2002 and 2008.
The 60-year-old, who has changed his name to John Radford, is watching the trial via video link from prison.
The court heard he denies any allegation other than the offences he was convicted of.
Legal papers submitted to the High Court show that as recently as September last year, the prison authorities believed he posed such a risk that he needed to remain in a Category A prison.
Three months later the Parole Board decided that he should be let out with stringent licence conditions, without having been assessed at a less secure prison.
Ms Kaufmann said this "highly exceptional step" was "in the face of opposition" from senior prison managers, prison psychologists, the probation service and the justice secretary.
Ms Kaufmann said the claims of Worboys' further crimes "completely undermined" the board's decision.
She told the court: "It is obvious, absolutely obvious, that this evidence of wider offending had a central bearing on all of those conclusions that formed the basis of the Parole Board's conclusion that there had been a reduction in risk."
Ms Kaufmann added it would have been fair to consider these allegations as the board did not have to determine whether he had actually committed the crimes.
She said it would be "extraordinary" to release Worboys straight from a Category A prison, the highest security prison, into the community.
Analysis from day one: By Danny Shaw, BBC home affairs correspondent
At last, the cloak of secrecy surrounding the Parole Board's decision-making in this case has been lifted.
Thanks to the judicial review challenge, the public and John Worboys' victims can find out why the board ruled it was safe to release him.
Its decision was apparently influenced by assessments from three independent psychologists, all of whom at some stage had been instructed by Worboys.
One expert recommended he be moved from HMP Wakefield, a high security jail, to an "open" prison, which allows inmates more freedom. That's the usual route to eventual release, taken by those serving life or indeterminate sentences. It enables the authorities to test whether prisoners can be trusted in a less secure environment where they're allowed to spend time working in the community.
But two psychiatrists said the 60-year-old sex offender should be let out straight away – direct from Wakefield jail. To be released from a Category A prison, the court heard, is "very unusual". Nevertheless, their advice was accepted by the three-member parole panel, resulting in the legal challenge.
Ahead of the High Court challenge against the decision to grant him parole, victims said they were not properly informed and warned of risks to women's safety.
London Mayor Sadiq Khan has also launched a judicial review against the action to free the former black-cab driver.
During the High Court challenge, three judges are hearing evidence over two days from victims and Mr Khan.
As the case got under way, Mr Khan said in a statement that Worboys presented a "significant threat" to safety.
He said: "I have been clear that he shouldn't be released at the very least until the decision has been properly independently scrutinised and we are reassured that those in positions of power and responsibility are doing everything they can to keep all his victims, and the rest of us, safe."
The Sun newspaper is also part of the legal challenge, after it was granted permission last month to challenge the Parole Board over not publishing its decision.
The Parole Board has previously apologised to victims who were not told about the decision but said it was "confident" Worboys would not re-offend.
The case continues.