Jailed school shooter praises Florida student activists
A convicted school shooter has praised the survivors of last month's attack in Parkland, Florida, for their efforts in support of gun controls in the US.
Jon Romano, then 16, entered his New York high school in 2004 with a pump-action shotgun, but was disarmed by his principal before he could kill anyone.
In a letter to a local newspaper sent from prison, Romano labelled the students "courageous and inspiring".
Since the shooting, many of the survivors have lobbied for change.
After 17 were killed at their school, students from Marjory Stoneman Douglas High School have publically lobbied lawmakers for policy change. They have organised a march on Washington that will take place later this month.
One teacher was injured when Jon Romano opened fire on 9 Feb 2004 at Columbia High School in Greenbush, New York.
He was convicted of attempted murder and reckless endangerment after the incident.
Romano, now 30, was responding to an interview in the Times Union newspaper with his former principal, John Sawchuk.
In the piece, Mr Sawchuk had said that he believed that "a lot of people would have been dead" if Romano had an AR-15 or another semi-automatic weapon on the day of the shooting.
That weapon has been used in several high profile US mass shootings, including at Sandy Hook Elementary School and in the Florida school attack.
Gun control advocates are calling for outlawing assault-style rifles from commercial sale.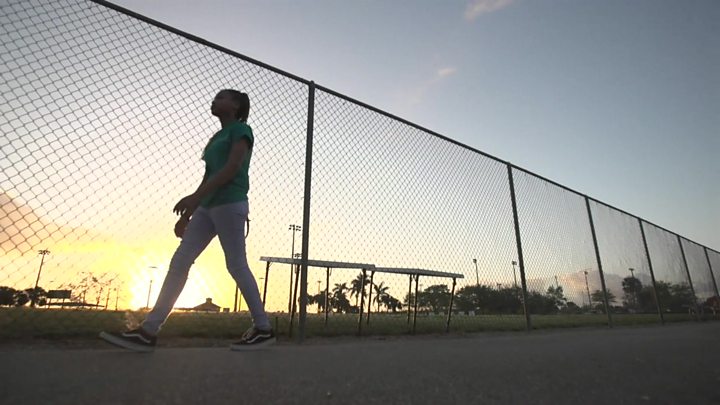 Writing from Coxsackie Correctional Facility, Romano labelled the principal who thwarted the shooting as "a hero who I owe my life to."
"I believe the students at Marjory Stoneman Douglas High School in Parkland are courageous and inspiring for demanding action from politicians," Romano wrote.
In the aftermath of the 14 February shooting, pressure has mounted on US politicians to act on gun control and for corporations to cut ties with the powerful National Rifle Association (NRA).
Firms including Hertz car rental, United airlines and Delta airlines have ended discounts to NRA members.
The organisation has said it will not back any gun ban, and has blamed the failure of authorities to intervene and not the availability of weapons for the shooting.
President Donald Trump has come out in support of some limited control measures, and accused lawmakers of being "petrified" of lobbyists.