Jacob Zuma's resignation 'to be announced soon'
The former deputy president of South Africa and key member of the ruling African National Congress, Baleka Mbete, said pressure was being applied by "interested parties" to bring about a resolution to the country's current crisis.
"I think that it is the issue that is going to be behind us quite soon… I think early in this coming week it should be clearer, after more consultations that will happen over the weekend," Ms Mbete, who currently serves as speaker of South Africa's sometimes-raucous National Assembly, said.
"Hopefully early in the week we should be utterly able to indicate we're moving on."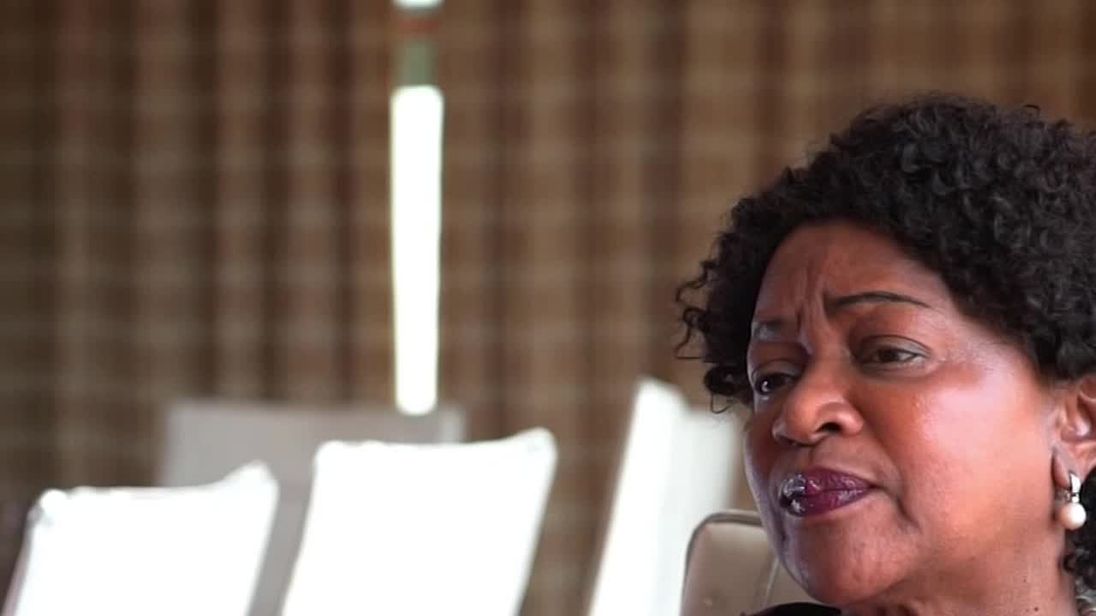 Mr Zuma is deeply unpopular with many South Africans after serving eight years as the nation's President.
He has been accused of multiple accounts of corruption and the country's highest court said he violated the constitution when he failed to repay money spent on his private home. Eventually, he repaid an amount calculated by the finance ministry.
It is now the task of ANC party president Cyril Ramaphosa to manoeuvre Mr Zuma out of the door and prepare this fabled organisation for a national election next year.
When we filmed him outside the historic President's Office in Cape Town he looked relatively relaxed. But Ms Mbete warns that time is getting short.
"I can only say it keeps us anxious," she said.
The parliamentary speaker would not be drawn on suggestions made by opposition MPs that Mr Zuma has asked for immunity from prosecution and financial support for legal expenses as conditions of his resignation.
"The engagement [between Zuma and Ramaphosa] is positive and therefore we really don't see much that can make us not achieve what we want to achieve – and that is to have the SONA [State of the Nation address] no later than a week's time."
The State of the Nation speech is critical here. Ms Mbete wants to kick-start the ANC's election campaign with this signature event next Thursday.
She told us the party's so-called "top-six" will meet on Sunday, with the party "coming together" on Monday to see through the necessary changes.
More from Jacob Zuma



South African president Jacob Zuma's speech postponed amid pressure to quit




Cyril Ramaphosa elected as new leader of South Africa's ruling ANC party
As for the current President – well, she said, he can start writing a book.
"Comrade Jacob Zuma is a very simple, down-to-earth person, he is very humorous, a man who tells lots of stories, lots of funny experiences that he shares… hopefully when he retires he can write these stories down so I am sure all of us will soon be enjoying the stories of his life."