Italy grants Alfie Evans citizenship amid protests
About 200 people gathered outside the building on Monday.
As dozens ran towards the doors of Alder Hey Children's Hospital, police stationed both inside and out strung out to block their entry.
Alfie's father, Tom Evans, who has been broadcasting intermittently on Facebook Live from inside the building, briefly left the hospital earlier to speak to those that had gathered.
Alfie, who was born in May 2016, is in a "semi-vegetative state". His neurological condition has not been definitively diagnosed.
Specialists say his brain has been "eroded".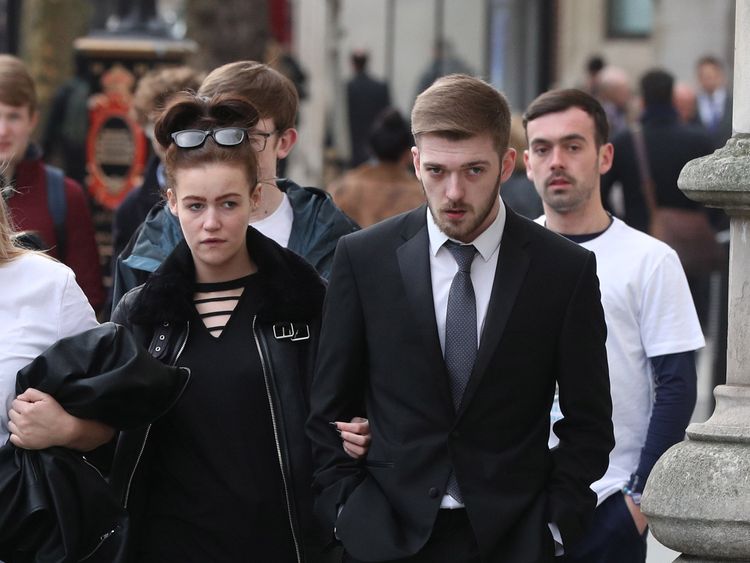 The European Court of Human Rights said it had "rejected the application", describing it as "inadmissible".
Last week, Mr Evans and Ms James lost a second appeal request for the Supreme Court to hear their case.
In February, Mr Justice Hayden ruled that doctors could stop treating Alfie against the wishes of his parents.
But Mr Evans and Alfie's mother, Kate James, say Italian doctors are willing to treat him and an air ambulance is available.