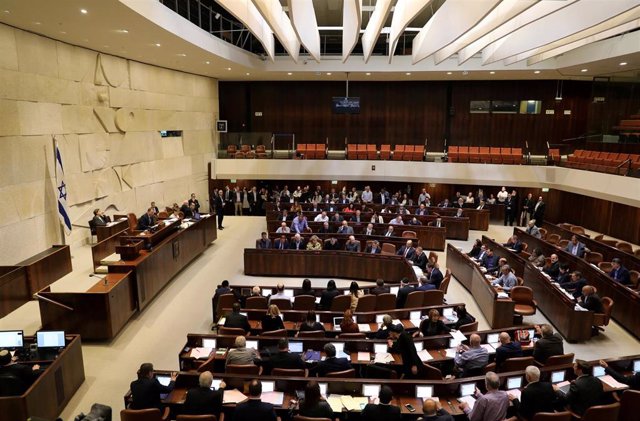 Parliament of Israel (Knesset) – REUTERS / AMMAR AWAD – Archive
MADRID, 12 Dec. –
The Parliament of Israel has been dissolved at midnight on Wednesday before the lack of agreement for the formation of government, which leads the country to a third general election in less than a year.
Israel will hold third elections after the dissolution of Parliament due to lack of government agreement
During the day, the parliamentarians have approved a bill for the dissolution of the Knesset, while now they will vote on the date of the new elections, which will take place on March 2, 2020.
The two main parties of Israel, the Likud and Blue and White, agreed on Monday that the new general elections are held on March 2, 2020, given that the date automatically set – on March 10 – coincided with the holiday of Purim
Both the acting prime minister, Benjamin Netanyahu, and the leader of Blue and White, Benjamin Gantz, have already returned the mandate given to them by the president, Reuven Rivlin, after not being able to form a coalition in the 28 days they had each One of them to materialize their efforts.
On the other hand, at midnight on Wednesday, the 21-day deadline for a parliamentarian to get the support of 61 deputies – most of the Knesset – to head a government has expired.