Israel is heading for a third election after Avigdor Lieberman's rejection of the two blocks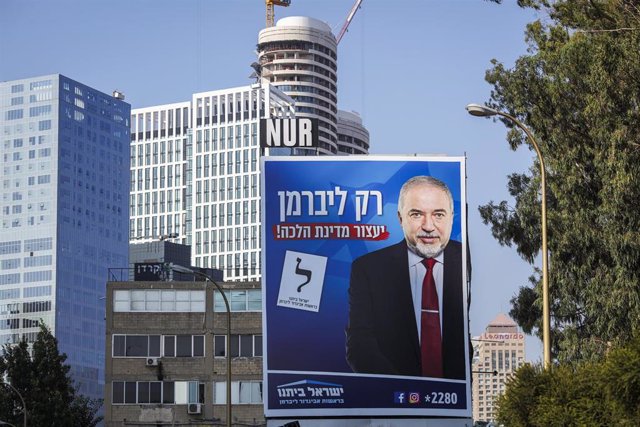 Electoral poster of Avigdor Lieberman – Ilia Yefimovich / dpa – Archive
MADRID, Nov. 20 (EUROPE PRESS) –
Israeli ultra-right-wing leader Avigdor Lieberman has announced Wednesday that his party, Yisrael Beitenu, will not support either the Likud of the current Prime Minister, Benjamin Netanyahu, or Blue and White, of the opponent Benny Gantz, which brings the country closer to the celebration of a third parliamentary elections.
"I do not give up my principles for armchairs, no matter how comfortable they are," said Lieberman, who has appeared at a press conference to consider both Netanyahu and Gantz "guilty" of the blockade in which Israel lives. "As things stand, we are going to other elections," he said, according to local media.
Netanyahu and Gantz held a meeting on Tuesday to try to reach a last-minute agreement that gave rise to a unity government. The deadline expires on Wednesday, after which a 21-day period opens in which deputies can present alternative candidates to the government headquarters to avoid the automatic call for elections.
Netanyahu, however, has insisted this Wednesday that "it is not too late" and extended his hand to Gantz. "We are going to sit together and announce before tonight that we are going to form a unity government. It is what Israel needs," said the prime minister.
About Netanyahu, three investigations that could cost him in a matter of days a formal imputation for corruption by the Prosecutor's Office fly over. The prime minister, who has always denied any irregularity, would not be required by law to leave office if he was charged.