Israel entrusts to a last minute agreement to avoid third elections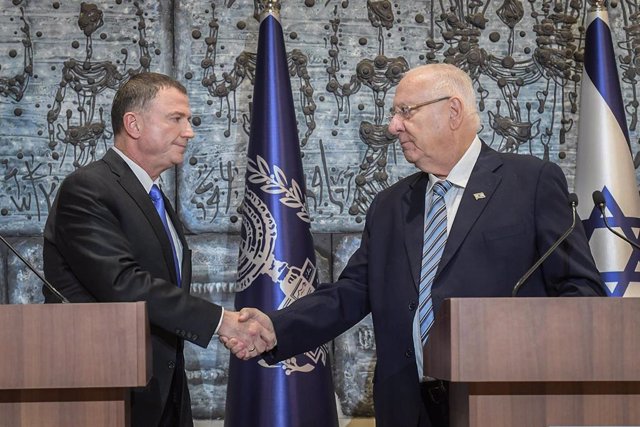 Yuli Edelstein and Reuven Rivlin – Amos Ben Gershom / GPO / dpa
MADRID, Nov. 21 (EUROPE PRESS) –
The president of Israel, Reuven Rivlin, and the head of Parliament (Knesset), Yuli Edelstein, have urged the deputies to take advantage of the final period that has been opened this Thursday to avoid the convening of a third parliamentary elections, after the Two main political leaders, Benjamin Netanyahu and Benny Gantz, have failed in their respective attempts.
Once the deadlines granted to Netanyahu and Gantz to form government and the rejection of both to govern by coalition have expired, the deputies now have 21 days to present any other alternative candidate. The only requirement is to be part of the Knesset and to gain the support of the parliamentary majority.
Rivlin and Edelstein met on Thursday at the residence of the head of state and both have agreed on the need to avoid third elections that, in principle, would take place in March. The president has informed Edelstein that neither Netanyahu, leader of the Likud, nor Gantz, at the head of Blue and White, had succeeded in their contacts.
In a message to the deputies, Rivlin has urged them to put aside "political considerations" and to put "responsibility" to close an agreement that, today, few see possible in view of the differences that still persist between the different groups Rivlin has even assured that it is an "obligation".
Edelstein, for his part, recalled that he was already against the electoral repetition held in September. Then, the deputies told him that the results would be other, although the truth is that the new vote left the two main parties tied and the situation even more blocked than it was.
The results "were not different, nor will they be in a third or fourth election," warned the president of the Knesset, who has urged citizens to redouble their pressure on legislators to make the most of these final three weeks, according to the newspaper 'The Jerusalem Post'.