Israel bombs several points of the Gaza Strip after firing four projectiles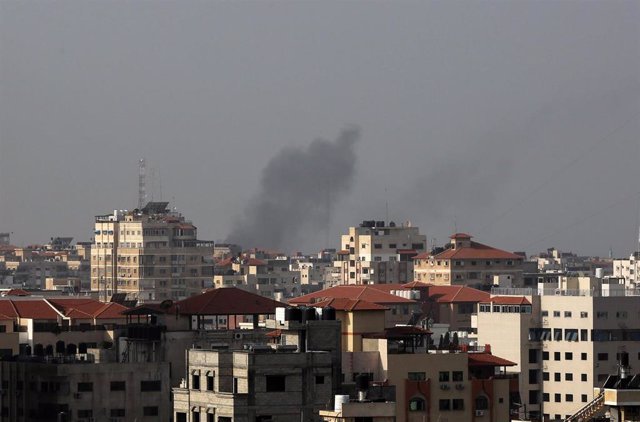 Smoke column in Gaza City after an Israeli bombing – Ashraf Amra – Archive
MADRID, Jan. 15 (EUROPE PRESS) –
The Israeli Army has carried out on Wednesday night a series of bombings against the Gaza Strip, hours after the firing of four shells from the Palestinian enclave, without any information on victims.
According to information collected by the Palestinian news agency Maan, among the bombed places is an old headquarters of the Palestinian intelligence services, as well as other points in Beit Lahia and the Jabaliya refugee camp.
The Israeli newspaper 'Haaretz' has indicated that war planes have attacked positions of the Islamic Resistance Movement (Hamas) in the western and northern part of the enclave.
Previously, the Israeli Army had denounced the launch of at least four rockets from the Strip against Israeli territory, two of which were intercepted by the anti-aircraft system 'Iron Dome'.
The towns near the Gazaci border made the alarms sound as a precaution, although the two rockets that hit Israeli territory did so in the open country. Thus, there is no evidence of material or personal damage, according to 'Yedioth Ahronoth'.
The attack, the first of its kind that has taken place since the beginning of the year, has led the main opposition leader, Benny Gantz, to accuse the prime minister, Benjamin Netanyahu, of "failing to do his job to protect the citizens of the south" from Israel.
The Israeli Government, acting for the lack of political agreement – in March Israel will hold its third elections in less than a year – has maintained in recent weeks a relatively peaceful coexistence with Hamas, the militia party that controls since 2007 the coastal territory.