Islamic State vindicates the London attack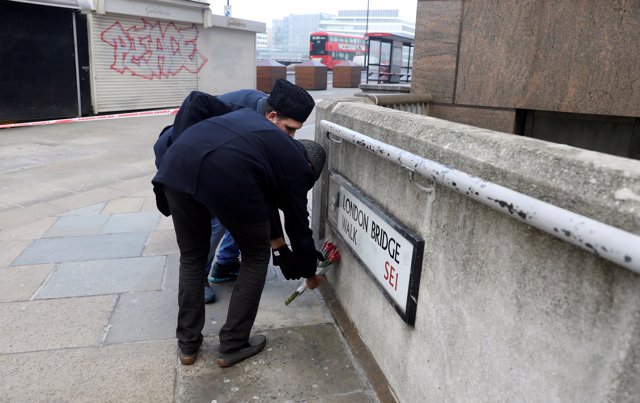 Citizens leave flowers on the London Bridge one day after the attack – REUTERS
EL CAIRO, Nov. 30 (Reuters / EP) –
The Islamic State has claimed Friday's attack that killed two people and three others were injured in an attack by one of their "mujahideen" on the London Bridge.
The jihadist group has claimed responsibility in a message published by the related news agency Amaq, although it does not provide any proof of its claim.
The Islamic State maintains that this action is in response to calls to carry out attacks in countries participating in the international coalition against the terrorist organization.
On Friday, the police killed an individual who wore a fake bomb vest after being reduced by passersby after leaving two dead and three wounded in the central London Bridge over the River Thames.