Islamic State executes an attack on Army positions in eastern Syria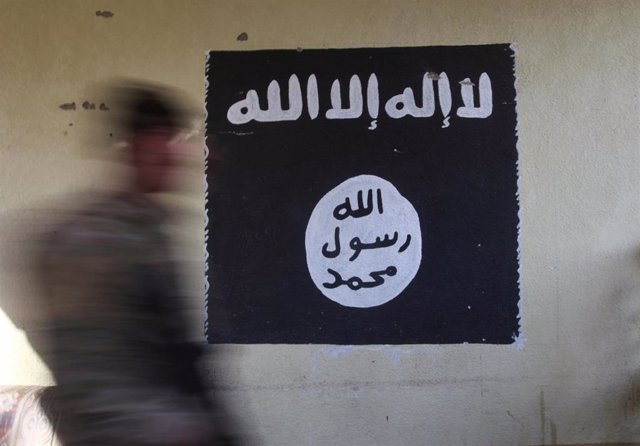 Flag of Islamic State – ALAA AL-MARJANI / SYRIA – Archive
MADRID, Oct. 29 (EUROPE PRESS) –
The jihadist group Islamic State on Tuesday executed an attack on Army positions and loyal militias in a desert area of ​​the province of Deir Ezzor (east), as reported by the Syrian Observatory for Human Rights.
The agency, based in London and informants in the Arab country, has indicated that there have been "violent clashes" between both parties in which artillery has been used.
He also said that his sources have confirmed that a number of military and militia loyal to Damascus have been admitted to Al Salam Hospital in the town of Al Mayadín, without there being an official balance of victims for now.
The attack has been executed a few days after the death of the Islamic State leader, Abu Bakr al Baghdadi, in an operation executed by the special forces of the US Army in the town of Syria Barisha, near the border with Turkey.
The assault was jointly executed by between 50 and 70 members of the Delta Force and the Rangers of the United States Army, after establishing their whereabouts without doubts. The operation also involved eight combat helicopters that departed from Erbil, the capital of the semi-autonomous region of Iraqi Kurdistan.
The president of the United States, Donald Trump, said that along with Al Bagdhadi "a large number of companions" of the terrorist leader died, and that three children died, as well as two of their wives.
In addition, the United States confirmed on Monday the death of Abú al Hasán al Muhayir, spokesman for Islamic State and 'right hand' of Al Baghdadi, in an operation in Yarabulus, in northern Syria.
Al Muhayir is responsible for some of the recordings disseminated in recent years via the Internet by Islamic State claiming attacks in places like Iran or encouraging attacks during the Muslim holy month of Ramadan in the United States, Europe, Russia, Australia, Iraq, Syria, Iran or the Philippines.