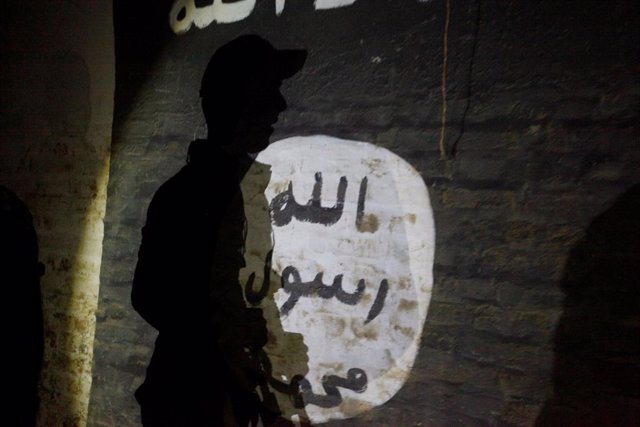 Flag of Islamic State on a wall of Mosul – REUTERS / ALAA AL-MARJANI – Archive
MADRID, Dec. 5 (EUROPE PRESS) –
The jihadist group Islamic State in West Africa (ISWA) has said on Wednesday that they kidnapped six soldiers and eight "Christians" in the Nigerian state of Borno, including two Red Cross workers.
In a brief statement, the jihadist group has detailed that "the caliphate soldiers erected a checkpoint" between the towns of Maiduguri and Mainok, where these fourteen people were abducted.
Thus, he stressed that the operation has been carried out "successfully" and has given "thanks to God" for it, as collected by SITE Intelligence Group, an agency specialized in monitoring terrorist groups.
So far, neither the Nigerian authorities nor the Red Cross have ruled on what happened. ISWA emerged as a split of the jihadist group Boko Haram and in recent months has increased its operations both in Nigeria and in other countries in the region.