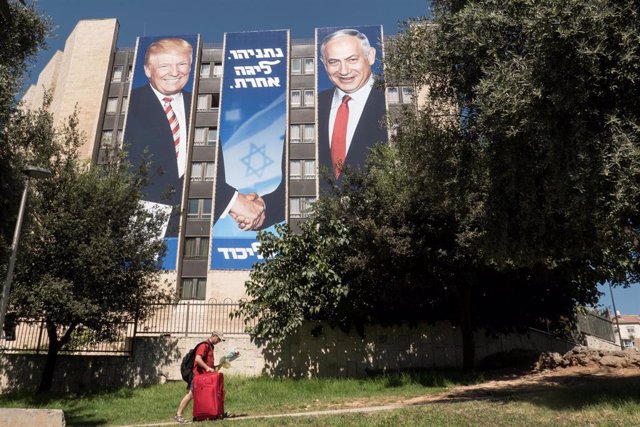 Poster with the image of Donald Trump and Benjamin Netanyahu – Nir Alon / ZUMA Wire / dpa – Archive
AMAN, Jan. 27 (DPA / EP) –
The Islamic State terrorist group has urged all its followers to carry out attacks against Israel, in an appeal to sharpen the "fight against the Jews" and combat, among other plans, the "agreement of the century", as the peace plan is known prepared by the United States Government.
The message, released by the group's spokesman, Abu Hamza al Qurashi, in a voice recording, is addressed to "Muslims in Palestine and all countries." With it, the Islamic State intends that the "soldiers of the caliphate" harden their actions against Israel.
Al Qurashi specifically refers to the jihadists present on the Sinai Peninsula and in Syria: "Near you are the Jewish settlements and markets." "Turn them into places to test chemical weapons, rockets and other weapons," he says.
The Islamic State spokesman also takes the opportunity to criticize Palestinian leaders, in particular "Hamas and all those who only raise convictions and denunciations" instead of opting for the violent route, at a key moment for the impending presentation of the peace agreement U.S.