IS 'Beatles' pair hit out at losing UK citizenship
Alexanda Amon Kotey and El Shafee Elsheikh spoke to the Associated Press while being held captive in northern Syria after they were captured in early January in eastern Syria by the US-backed Syrian Democratic Forces (SDF).
The pair hit out at the "audacity" of the UK Government for its "illegal" decision to strip them of their British citizenship in February.
Although it was widely reported, officials have not confirmed or denied it was the case.
The men are accused of being two of four members of the "Beatles" group, which is believed to have captured, tortured and killed hostages, including aid workers and journalists.
They were allegedly in the same group as Mohammed Emwazi – dubbed "Jihadi John" – who died in a 2015 drone strike in Raqqa.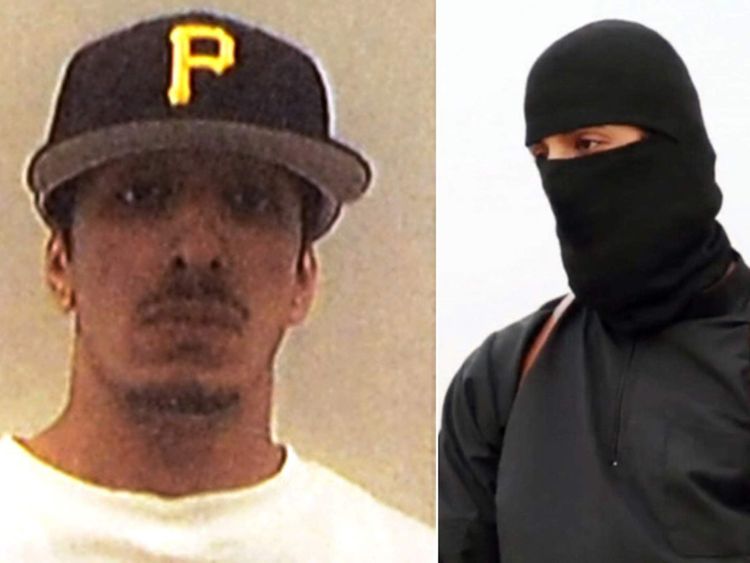 The pair have not admitted to being involved in any hostage-takings or beheadings and said the allegations against them were media "propaganda". However they did speak of their membership of Islamic State.
Kotey, from west London, said the killing of western hostages in Syria was "regrettable" and could have been avoided, adding that many people within IS would have disagreed with the killings.
He said there was "probably more benefit" in those captured being used as political prisoners.
"I didn't see the benefit in executing them," he said, before blaming Western governments for failing to negotiate and noting that some hostages were released for ransoms.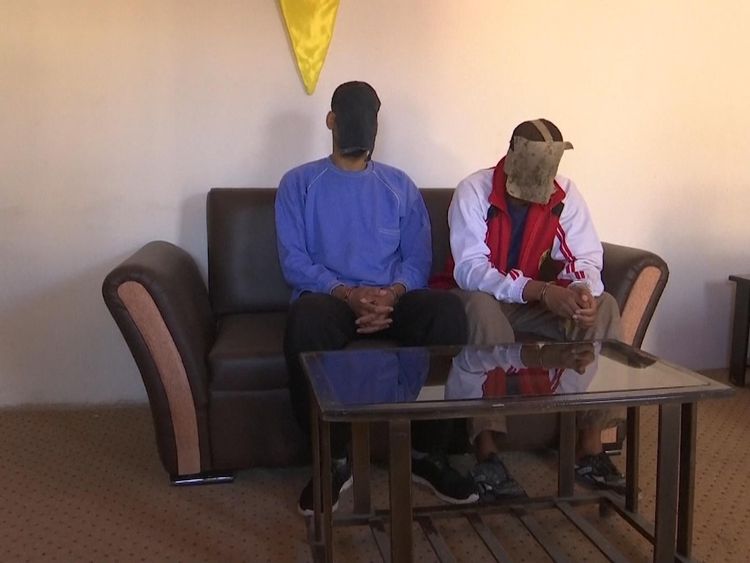 The "Beatles" cell is believed to have kept more than 20 Westerners hostage, and tortured and killed American, British and Japanese journalists and aid workers in 2014 and 2015.
Elsheikh, also from west London, travelled to Syria in 2012, initially to join an al Qaeda branch before moving to IS, according to US State Department documents, which said he "earned a reputation for waterboarding".
They also claim Kotey served as a guard for the IS cell and was "likely engaged in the group's executions and exceptionally cruel torture methods".
The men criticised the media over the "Beatles" allegations and said the claims were concocted as a pretext to kill them with drone strikes.
"No fair trial, when I am 'the Beatle' in the media. No fair trial," Elsheikh said, who added the loss of their citizenship meant they were now open to "rendition and torture".
He said: "Being taken to any foreign land and treated in anyway and having nobody to vouch for you.
"When you have these two guys who don't even have any citizenship… if we just disappear one day, where is my mum going to go and say where is my son?"
The capture of Kotey and Elsheikh has since sparked a debate about where they should be tried. The US has called for the home countries of foreign jihadis to take their nationals back for trial.
However, the UK Government has signalled the pair should not be allowed back into the country.